Do You Have A Drinking Problem?
I understand that more Americans than ever are drinking heavily. Do you have any insight as to why this is happening?
Andrew Weil, M.D. |November 24, 2017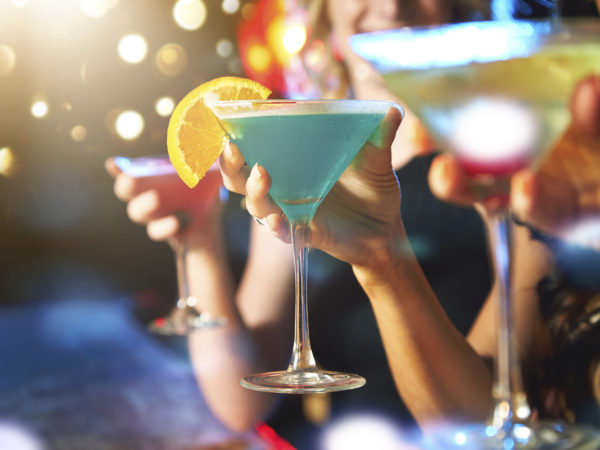 Research published in the summer of 2017 found that more Americans than ever before are drinking alcohol, and worse, many are drinking to excess, particularly women, seniors, minorities and people of low socioeconomic status. To arrive at this conclusion, the investigators conducted face-to-face interviews with about 40,000 individuals, in 2001-2002 and again in 2010-2012. They found that alcohol use increased from 65 to 73 percent among the adult population and that high-risk drinking jumped by almost 30 percent during that period. High-risk drinking is defined as having four or more drinks for women and five or more for men on any day at least once a week.
In addition, the study found an increase of almost 50 percent in alcohol use disorder (AUD), severe problem drinking characterized in part by loss of control over alcohol intake. The researchers reported an 84 percent increase in AUD among women, 52 percent and 94 percent respectively for Hispanic and African-Americans and 105 percent among seniors.
The increases among seniors are particularly worrying. Study leader Bridget Grant of the National Institute on Alcohol Abuse and Alcoholism noted that "the risk of falls (and) traumatic injury death in this group is already high" and that seniors tend to be on more medications, with which alcohol can interact.
All told, the investigators said their findings add up to a public health crisis that may have been overshadowed by increases in "much less prevalent substance use," including opioids. They added that the increase in alcohol consumption foretells a rise in the many health problems stemming from overuse. These include breast cancer, liver disease, high blood pressure, heart disease, alcohol poisoning, as well as violence and motor vehicle accidents.
Alcohol is also known to be a factor in about 60 percent of fatal burn injuries, drownings, and homicides; 50 percent of severe trauma injuries and sexual assaults; and 40 percent of fatal motor vehicle accidents, suicides, and fatal falls. The death toll related to excess drinking in the U.S. averaged more than 88,000 per year for every year between 2006 and 2010. And problems related to alcohol are estimated to cost society as much as $250 billion per year.
As to what factors might be driving this trend, the largest increases among women in the study were in those who were married and those living in urban areas. The researchers suggested that stress involved in pursuing a career and raising a family might explain increases in high risk drinking and AUD among married women. They associated widened wealth inequality between minorities and whites after the 2008 recession as "possibly leading to increased stress and demoralization," resulting in greater drinking by minorities.
Andrew Weil, M.D.
Source:
Bridget F. Grant et al, "Prevalence of 12-Month Alcohol Use, High-Risk Drinking, and DSM-IV Alcohol Use Disorder in the United States, 2001-2002 to 2012-2013." JAMA Psychiatry, August 9, 2017   doi:10.1001/jamapsychiatry.2017.2161