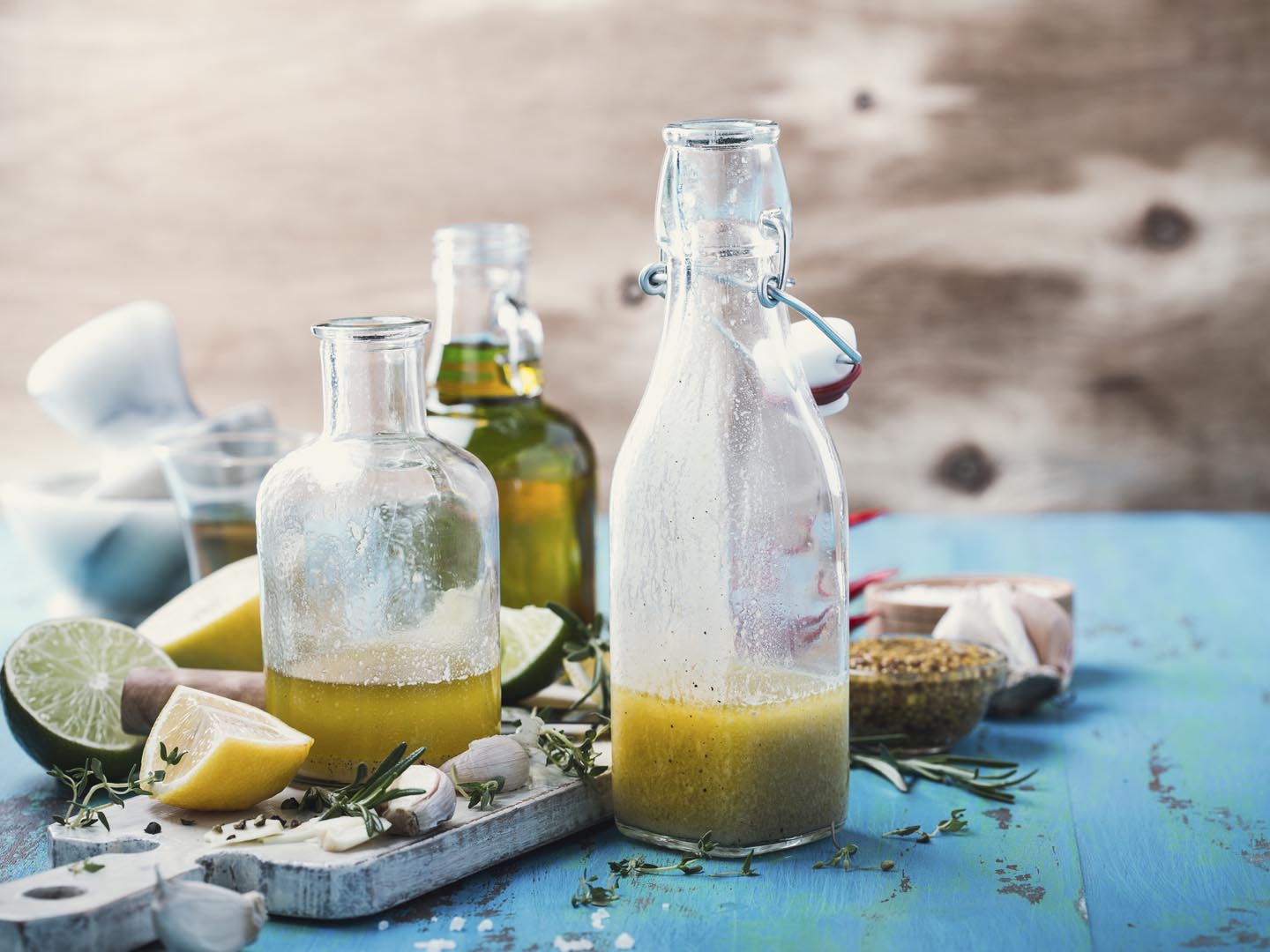 Umami Sauce
Nutrition
Serves 12

Nutrients Per Serving:
Calories 122
Fat 9.85 grams
Saturated Fat 1.36 grams
(67.8% of calories from fat)
Protein 7.1 grams
Carbohydrate 5.1 grams
Cholesterol 0 mgs
Fiber 3.0 grams
This recipe is courtesy of Dr. Weil's cookbook: True Food: Seasonal, Sustainable, Simple, Pure.
A True Food Kitchen exclusive! This novel, intriguing sauce is so simple to make. Most people cannot guess the ingredients, particularly the nutritional yeast flakes that give the sauce its rich ocher color and clear fifth taste (umami). I keep a jar of it in my refrigerator and use it on everything from steamed vegetables to broiled fish. It's great on salads, but add it at the last minute and don't toss it with delicate greens, lest it wilt.
Food as Medicine
Garlic – used generously in this recipe – is an excellent source of manganese, a trace mineral that's vital to many important antioxidant processes in human metabolism. A deficiency of manganese has been associated with decreased levels of HDL ("good") cholesterol.
Ingredients
1/4 cup apple cider vinegar
1 cup flake nutritional yeast
3/8 cup tamari (low-sodium)
1 c olive oil
1/2 cup water
6 cloves garlic, mashed
Instructions
Add everything to food processor except oil.
Then, with motor running, add oil in a thin stream.
Great on salads, vegetables, etc. Use flake yeast, not powdered. Red Star brand is good.
Want more healthy, delicious recipes? Join the Dr. Weil on Healthy Aging online guide for access to hundreds of anti-inflammatory recipes and our exclusive eating guides. Sign up today and get 14 days free!