Mushroom Stock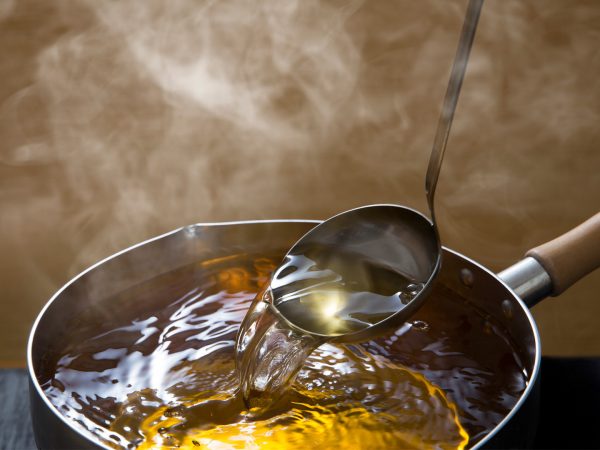 This mushroom stock is a pleasant and interesting twist on the standard vegetable version and is a good base for many flavorful dishes.
This is a tasty broth on its own, or it works exceptionally well as the base of a delicious vegetarian stew. It only has a shelf life of 3-5 days, but once you've tasted this stock, using it quickly will not be a problem! A True Food Kitchen restaurant recipe.
Food as Medicine

Shiitake mushrooms contain an active compound called lentinan, a polysaccharide that has been studied for its ability to strengthen the immune system.
Ingredients
2 gallons of water
1 ounce dry shiitake mushrooms
2 onions
4 stalks of fennel
4 carrots
4 tablespoons tamari or soy sauce
Instructions
Clean and chop all vegetables.
Cover with water/tamari mixture and simmer 1.5 hours.
Strain mushrooms and discard.