Classic Chocolate Pudding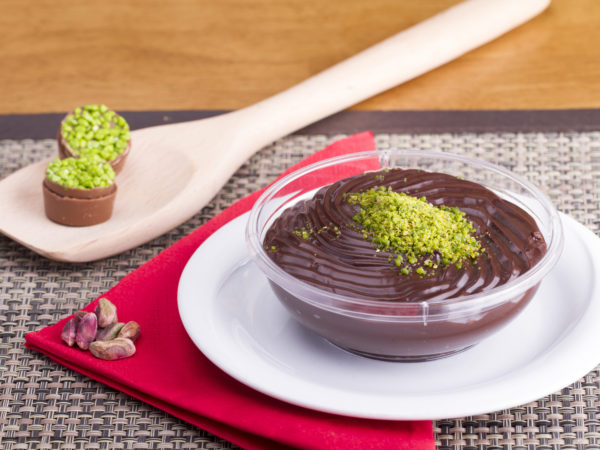 Nutrition
Makes 4-6 Servings
Nutrients Per Serving:
Calories 600.6
Fat 29.1 grams
Saturated Fat 11.5 grams (43.9% of calories from fat)
Protein 12.5 grams
Carbohydrate 71.1 grams
Cholesterol 1.3 mgs
Fiber 13.7 grams
This recipe is courtesy of Dr. Weil's cookbook: True Food: Seasonal, Sustainable, Simple, Pure.
This recipe is dairy-free, gluten-free, vegan and uses cocoa powder and dark chocolate to intensify flavor.
This version of a classic favorite is dairy-free, gluten-free and vegan. Cocoa powder and dark chocolate intensify the pudding flavor; this is a good way to enjoy the health benefits of chocolate.
Food as Medicine
Perhaps the best nutrition news of the last 20 years is the widespread acknowledgement that chocolate – once considered no healthier than other candy – is actually beneficial for the cardiovascular system. Chocolate contains flavanols, antioxidants that appear to lower blood pressure, improve blood flow and reduce the risk of blood clots.
Ingredients
1 1/2 cups evaporated cane sugar
1 cup unsweetened natural cocoa powder
1 tablespoon cornstarch, plus 2 1/4 teaspoons cornstarch
3 1/2 cups plain soy milk
9 ounces 70% organic dark chocolate, coarsely chopped
1 teaspoon vanilla extract
Vanilla bean seeds, scraped from 1 halved vanilla bean
1/2 teaspoon ground cinnamon
1/3 cup coarsely chopped pistachios
1/3 cup coarsely chopped walnuts
Instructions
1. Fill a large bowl with ice and water. Set aside.
2. Combine the sugar, cocoa powder, and cornstarch in a saucepan. Whisk in half of the soy milk to create a smooth paste. Add the remaining soy milk and whisk to combine. Place over medium-high heat. Stirring constantly, bring the mixture to a simmer. Remove from the heat and whisk in the chocolate, vanilla extract, vanilla bean seeds, and cinnamon.
3. Strain the pudding mixture through a fine-mesh sieve into a bowl. Immediately set the bowl in the ice bath to cool down the pudding. Place a piece of plastic wrap directly on the pudding surface to prevent a skin from forming. Refrigerate for at least 4 hours before serving.
4. Divide the pudding among four to six 6-ounce bowls or ramekins. Top with the pistachios and walnuts and serve.
Want more healthy, delicious recipes? Join the Dr. Weil on Healthy Aging online guide for access to hundreds of anti-inflammatory recipes and our exclusive eating guides. Sign up today and get 14 days free!