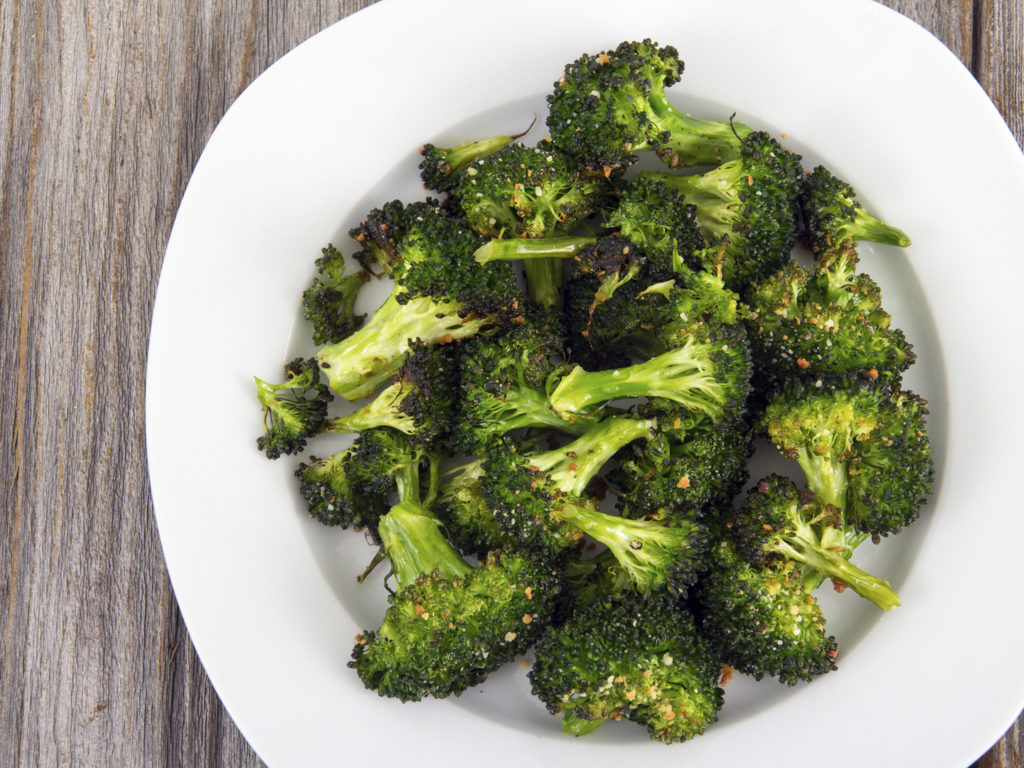 Braised Broccoli, Orange & Parmesan
Nutrition
Makes 4-6 Servings
Nutritional information per serving:
Calories: 98
Protein: 6g
Fat: 4g
Saturated Fat: 1.5g
Monounsaturated Fat: 2.6g
Carbohydrate: 12g
Fiber: 1.6g
Sodium: 303.8mg
A True Food Kitchen restaurant exclusive! My children like broccoli, and because it is so healthy I am happy to give it to them on a regular basis. With my kids, simpler is usually better, but in this case, the sweet-and-sour effect of the orange and tomato juices combined with a sprinkle of fresh Parmesan makes them really love this dish. No vegetable suffers more from overcooking than broccoli, so watch it carefully! (True Food Kitchen chef, Michael Stebner)
Ingredients
1/4 cup freshly squeezed orange juice
1 14-ounce can San Marzano crushed tomatoes
1 head broccoli, cut into florets, stalks peeled
and sliced
1/4 teaspoon chopped oregano
1/4 teaspoon red pepper flakes
1/4 teaspoon salt
1/8 teaspoon freshly ground black pepper
1 tablespoon extra virgin olive oil
1/4 cup Parmigiano-Reggiano shavings
Instructions
Combine the orange juice and tomatoes in a medium pot over medium-high heat.
Bring to a boil and then add the broccoli. Add the oregano and pepper flakes.
Cover and cook until tender yet still crisp and bright green, about 3 minutes.
Remove the lid and season with the salt and pepper.
Transfer to a serving dish. Drizzle with the olive oil, sprinkle on the Parmesan shavings, and serve.