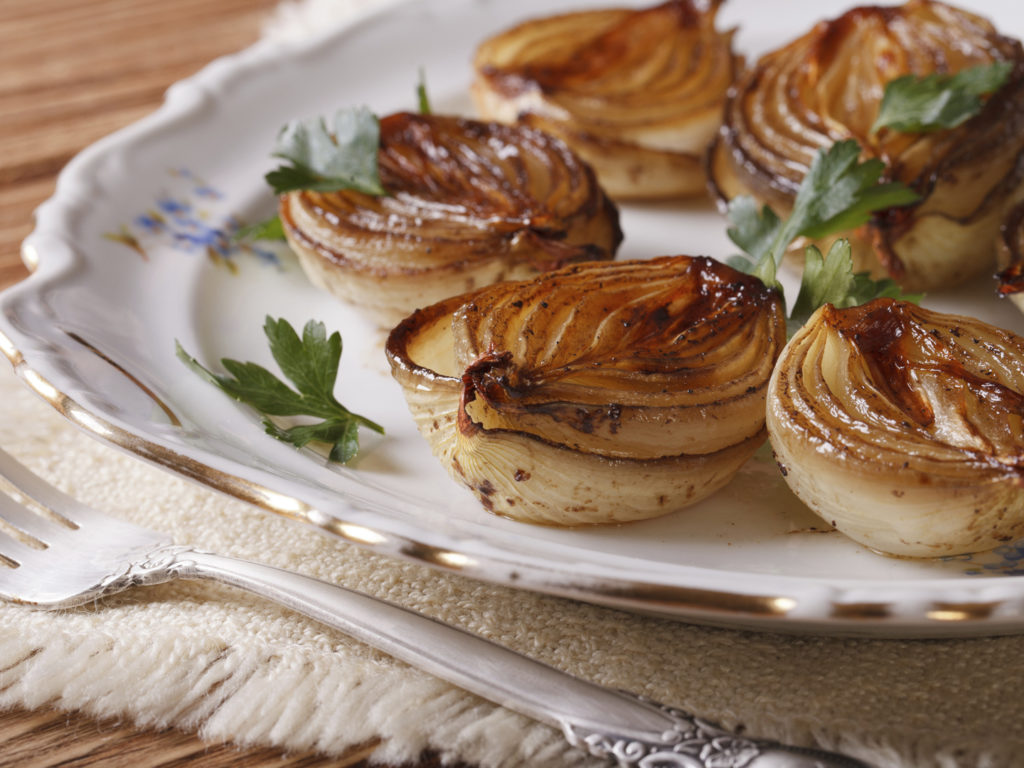 Caramelized Onions
Nutrition
Makes 2 cups
Nutrients Per Serving:
Calories 240
Fat 14.3 grams
Saturated Fat 1.1 grams
(50.7% of calories from fat)
Protein 3.3 grams
Carbohydrate 28 grams
Cholesterol 0 mgs
Fiber 5.1 grams
This recipe is courtesy of Dr. Weil's cookbook: True Food: Seasonal, Sustainable, Simple, Pure.
When slowly cooked over low heat, thinly sliced onions become sweet and meltingly tender. This may seem like a lot of onions, but when cooked, the amount shrinks significantly. Keep a batch of these onions on hand to use as a pasta or burger topping, combine with nonfat plain yogurt to make onion dip, or use as a flavor booster in soups.
Food as Medicine
Onions are good sources of flavonoids, which have been shown to have a variety of anti-inflammatory and cardiovascular benefits. Keep in mind that flavonoid concentrations tend to be higher in the onion's outer layers, so peel off as few of these as possible during preparation.
Ingredients
1 tablespoon expeller-pressed canola oil
3 large onions, thinly sliced
Instructions
Heat the canola oil in a large nonstick skillet over low heat. Add the onions and cook for 30 minutes, stirring often, until they are soft and brown. Let cool, and then store in a lidded container in the refrigerator for up to 3 days. Try these Caramelized Onions in the Curried Cauliflower Soup.