What's The Planetary Diet?
What's your view of the planetary health diet that is supposed to benefit both humans and the earth? Does it make any sense?
Andrew Weil, M.D. | March 1, 2019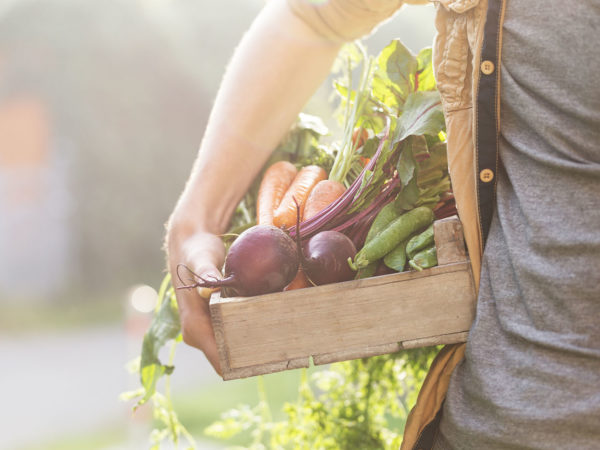 The planetary health diet makes a lot of sense. The medical journal The Lancet commissioned the research that led to development of the diet, which requires big changes in dietary practices in the U.S. – principally by consuming much less red meat and sugar – as well as in other parts of the world. For example, people in Sub-Saharan Africa would have to limit their consumption of certain traditional foods, particularly starchy vegetables.
The 37 experts from 16 countries who worked on the project noted that current methods of food production are driving climate change, biodiversity loss, pollution (due to over-use of nitrogen and phosphorus fertilizers), and unsustainable changes in water and land use. Given that the earth's population is projected to reach 10 billion by 2050, feeding everyone won't be possible without changing current eating habits and food production. (Even now, we're not feeding everyone: some 800 million people aren't getting enough food.)
The diet itself isn't radical. In fact, it isn't much different from my anti-inflammatory diet and is compatible with U.S. dietary guidelines. The biggest change for Americans and Europeans would be eating much less red meat and sugar. Americans would have to cut red meat consumption by 84 percent and Europeans by 77 percent.
The diet calls for limiting eggs to four per week, dairy foods to no more than one serving daily, and reducing intake of refined grains and starchy foods such as potatoes. It also requires doubling consumption of vegetables, fruits, legumes and nuts. The researchers said that if the diet were implemented worldwide, more than 11 million premature deaths per year could be prevented. They made the point that today's unhealthy diets are responsible for more death and disease worldwide than alcohol, drug and tobacco use and unsafe sex combined.
The planetary diet is the latest look at how our eating habits are affecting both our health and the health of the planet. Last year (2018) I reported on a study from Oxford University in the UK, which found that while meat and dairy provide only 18 percent of calories and 37 percent of the protein humans consume, raising the animals takes up 83 percent of farmland and produces 60 percent of agriculture's greenhouse gas emissions. To study the environmental impact of food production the researchers surveyed nearly 40,000 farms in 119 countries as well as 40 different foods that represent 90 percent of what we eat. They looked at the impact of these foods "from farm to fork" on land use, climate change emissions, fresh water use, and both water and air pollution.
Something's got to give. I hope news reports about the planetary diet will raise awareness that what we choose to eat on a daily basis has consequences for everyone on earth.
Andrew Weil, M.D.
Source:
Tamara Lucas and Richard Horton et al, "The 21st Century great food transformation," The Lancet, January 16, 2019, DOI: doi.org/10.1016/S0140-6736 (18)33179-9