Eating To Beat Climate Change?
Is it true that consumers can affect climate change by altering their diet? What kind of changes would we have to make to have an impact?
Andrew Weil, M.D. | July 24, 2018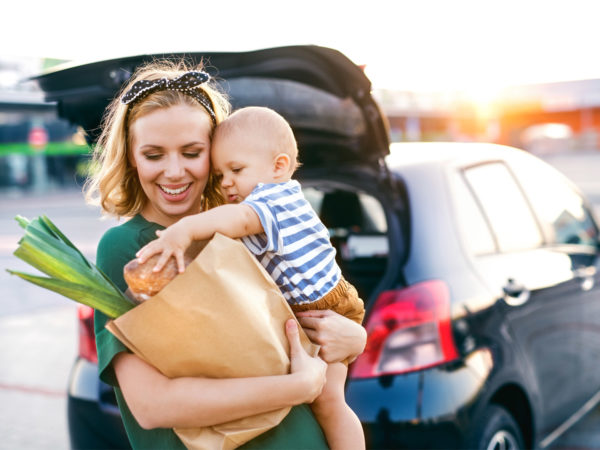 Two recent studies focused on the effect of diet on greenhouse gas emissions. The latest, from researchers at Tufts University in Boston, the University of Connecticut, the U.S Agriculture Department and the University of Missouri concluded that an 18 percent reduction in consumer spending on protein foods would result in a tenfold reduction in household greenhouse gas emissions. The study found that food purchases accounted for 16 percent of U.S. greenhouse gas emissions in 2013, compared to 12 percent from commercial and residential activity and 21 percent from industrial activity.
The study showed that households that spend more of their weekly food budget on beef, chicken, pork and other meats generate more greenhouse gas emissions. More than 80 percent of households generating very high greenhouse gas emissions from food spending were white. In 26 percent of these homes the family member who responded to the survey had a college degree. This was true of only 12 percent of the households in the bottom fifth for greenhouse gas emissions.
Study leader Rebecca Boehm, Ph.D. noted that you can still get plenty of protein by replacing the meat in your diet with poultry, seafood or beans.
The study also found that transport of vegetables and melons generates particularly high emissions. To help cut down on them, Dr. Boehm said you might want to buy fruits and vegetables from farm stands, farmers' markets and stores that stock locally grown produce. Of course, that means you would only be able to buy what is in season, which could severely limit the fruit and vegetables available to you for months at a time. Ironically, research has shown that many processed foods – including such unhealthy snacks as chips – generate fewer emissions because their ingredients don't have a large carbon footprint.
Another recent study, from researchers at the University of Oxford in the UK, concluded that a vegan diet is the best way to reduce your contribution to greenhouse gases, land and water use, and air and water pollution. Lead researcher Joseph Poole said a vegan diet would have a far bigger impact than cutting down on flights or buying an electric car, both of which only cut greenhouse gas emissions.
The Oxford research found that while meat and dairy provide only 18 percent of calories and 37 percent of protein, raising them takes up 83 percent of farmland and produces 60 percent of agriculture's greenhouse gas emissions. To study the environmental impact of food production the researchers surveyed nearly 40,000 farms in 119 countries as well as 40 different foods that represent 90 percent of what we eat. They looked at the impact of these foods "from farm to fork" on land use, climate change emissions, fresh water use, and both water and air pollution.
Andrew Weil, M.D.
Sources:
Rebecca Boehm et al, "A Comprehensive Life Cycle Assessment of Greenhouse Gas Emissions from U.S. Household Food Choices." Food Policy, July 7, 2018; DOI: 10.1016/j.foodpol.2018.05.004
Joseph Poore et al, "Reducing food's environmental impacts through producers and consumers." Science, June 1, 2018, DOI: 10.1126/science.aaq0216