Is Climate Change Making You Sick?
I'm very distressed about climate change. Recently I heard that doctors are alarmed that it is already taking a toll on human health. How so?
Andrew Weil, M.D. | April 18, 2017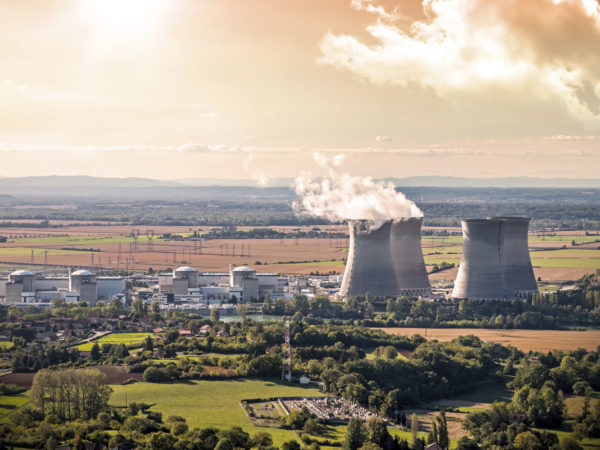 Doctors have indeed started to see the effects of climate change on their patients' health. A report on this topic was published in March (2017) by the Medical Society Consortium on Climate & Health, an organization formed by 11 leading U.S. medical societies representing more than half of our physicians.
Here are some of the health problems we are seeing now:
Emergency room visits for heat-related illnesses increased by 133 percent between 1997 and 2006. Almost half the patients were children and adolescents. Every year, some 9,000 high school athletes are treated for heat-related illnesses.
Poor air quality is increasing asthma and allergy attacks and can lead to other illnesses. Warmer and drier conditions cause more wildfires, producing smoke that can travel hundreds of miles downwind and expose people to harmful pollutants. The result is more asthma, bronchitis, chest pain, and worsening of cardiorespiratory ailments. For example, the Evans Road Wildfire that began in June 2008 in the midst of North Carolina's worst drought burned more than 45,000 acres in the eastern part of the state. It continued to burn for 3 months, sending plumes of smoke and toxic particles throughout eastern North Carolina and beyond. This led to a 50 percent increase in visits to emergency departments in the area by people with respiratory illnesses compared to elsewhere in the state. People with heart disease are exceptionally sensitive to particles from wildfires.
Warmer temperatures mean a longer pollen season, and increased carbon dioxide in the air leads to higher pollen levels. These changes worsen allergies and asthma and increase their frequency. Also, higher humidity and flooding from heavy downpours can foster dampness and mold growth indoors, further increasing allergies and worsening asthma.
Air pollution leads to 7 million early deaths worldwide from lung and heart disease and cancer. In the United States, dangerously high levels of pollution on the east coast and in the greater Los Angeles area are causing premature death, disability and disease.
Increasing temperatures, too much or too little rainfall and severe weather events help mosquitoes thrive; those insects can transmit viruses that cause West Nile fever and dengue fever. Ticks carrying Lyme disease can now be found in 46 percent of U.S. counties compared to 30 percent in 1998. Even malaria could re-emerge in the U.S.
Additional health hazards of heavy rains result in more run-off of contaminated water from farms into rivers, lakes, and oceans. Heavy downpours and flooding also can spread fecal bacteria and viruses into fields where food grows.
This is a bleak picture of what climate change is doing to our health. Prompt action is needed to reverse these trends. The report notes that we can start by simply driving less, and walking and biking more.
Andrew Weil, M.D.
Source:
Medical Society Consortium on Climate and Health, "Report: Medical Alert! Climate Change Is Harming Our Health." March 15, 2017, medsocietiesforclimatehealth.org/reports/medical-alert/