Timing Meals for Weight Loss?
Can you help settle an argument? A friend insists that if you're trying to lose weight, you have to eat your meals on the early side. I think it all comes down how much you eat. Who's right?
Andrew Weil, M.D. | July 22, 2013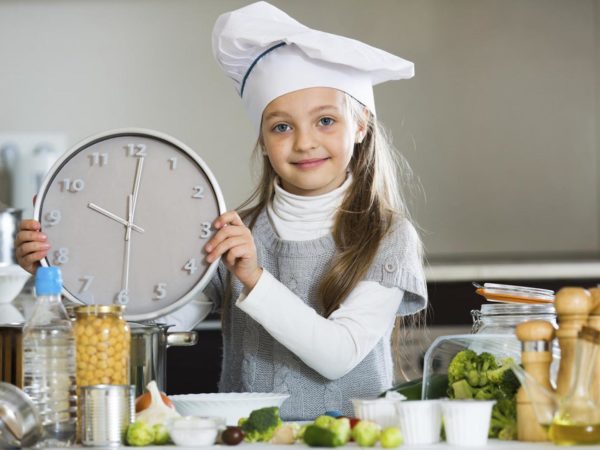 You're both right. Weight loss depends on cutting back on the amount you eat (or at least choosing foods that are healthy and satisfying but lower in calories than those that make up your current diet), but recent research suggests that meal timing also plays a role. A study from the University of Murcia in Spain, performed in conjunction with researchers from Tufts University and Brigham and Women's Hospital in Boston, looked at the weight loss efforts of 420 overweight men and women whose average age was 42 and who designated themselves as "early-eaters" (51 percent) or "late-eaters" (49 percent). The big meal of the day in Spain is lunch, at which 40 percent of total daily calories are consumed. In this study, the early-eaters had lunch any time before 3 p.m. and the late-eaters lunched anytime after 3 in the afternoon. For the first five weeks of the 20-week study, the dieters lost weight at about the same pace, but after that, the late-eaters' losses began to stall. When the study ended, the late-eaters had lost 22 percent less weight than the early birds. The study was published in the April, 2013, of the International Journal of Obesity.
This was the first large-scale study to demonstrate how the timing of meals affects weight loss. Although it showed that the timing of the main meal mattered, the timing of the other two smaller meals didn't. The investigators also noted that although overall calories were about the same, the late eaters consumed fewer calories at breakfast than the early eaters or were inclined to skip breakfast altogether. The late-eaters also had lower estimated insulin sensitivity, a risk factor for diabetes.
When the researchers looked at other factors that can influence weight loss – calorie intake and energy expenditure, as well as levels of the appetite-regulating hormones leptin and ghrelin and the amount of time the participants slept, they saw no statistical differences between the two groups. This suggests that timing was "an important and independent factor" in weight-loss success.
If you're trying to shed a few pounds, it might pay to have your main meal on the early side. However, don't lose sight of the fact that what works in the long run is cutting calories. Don't depend on meal timing as the only change to do the job for you. The only reliable formula for weight loss is eating less and being more active. To lose weight while maintaining or improving your health, I recommend my anti-inflammatory diet coupled with calorie-consciousness and daily physical activity.
Andrew Weil, M.D.