Is It Harder To Be Slim Today?
A friend told me about a study showing that it is harder to stay slim today than it was in the 1980s. Why would this be true?
Andrew Weil, M.D. | October 4, 2019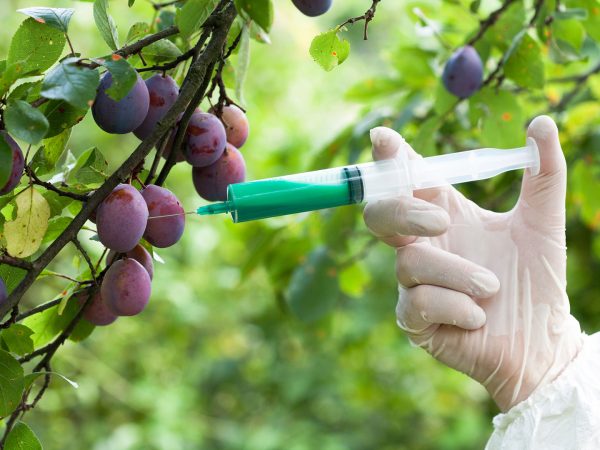 Your friend may have read about a study published in 2016 showing that people today do have to eat less and exercise more in order to avoid obesity than was the case in the 1980s. The research, from Canada's York University, came to this conclusion after analyzing dietary information collected between 1971 and 2008 from nearly 36,377 American adults, as well as data on physical activity gathered from 14,419 adults between 1988 and 2006. Results showed that for a given amount of self-reported food intake, people today will be about 10 percent heavier than in 1971 and about five percent heavier for a given amount of physical activity in 2006 than in 1988.
The study didn't delve into the reasons why it might be harder to remain slim today, but the researchers suggested a number of possible changes in lifestyle and the environment that may be responsible. They noted that we're now exposed to more chemicals that might affect weight through hormonal mechanisms: pesticides, flame retardants, food additives and substances used in food packaging, for example. I've reported on this site about a study published in 2018 showing that perfluoroalkyl substances (PFASs) – water and oil repellant compounds – may be to blame for weight regain in individuals who had successfully lost weight. These chemicals are used in the manufacture of food wrappers, waterproof clothing, pots and pans, furniture fabrics and carpeting and can now be found in the blood of most people living in the U.S. PFASs, which have been around for more than 60 years, are called "obesogens" because they're known to upset body weight regulation and are associated with a lower resting metabolic rate after weight loss. Those affected burn fewer calories during normal activities.
Another possibility is the rise in prescription drug use, including many antidepressants that are linked to weight gain, an issue I've also discussed on this site. It is true that as many as 25 percent of people who take certain antidepressants report gaining weight, especially after six months or more of use. (These drugs are now the most commonly prescribed pharmaceuticals in the United States.)
The study authors also suggested that our microbiome may have changed since the 1980s and noted that some types of bacteria foster weight gain. They noted that Americans now eat more meat than they did in the recent past and that many animals raised for food are treated with hormones and antibiotics to promote growth. One of the researchers, Jennifer L. Kuk, a professor of kinesiology and health science, was quoted in news reports as saying that artificial sweeteners also may play a role.
Other possible explanations may be today's stress levels and the fact that many people sleep less than was common in the 1980s. And we may not be burning as many calories to maintain body temperature because we now live in climate-controlled homes.
Andrew Weil, M.D.
Source:
Ruth Brown et al, "Secular differences in the association between caloric intake, macronutrient intake, and physical activity with obesity." Obesity Research & Clinical Practice, May-June 2016, doi.org/10.1016/j.orcp.2015.08.007