Should You Be Taking Spirulina? 4 Things To Know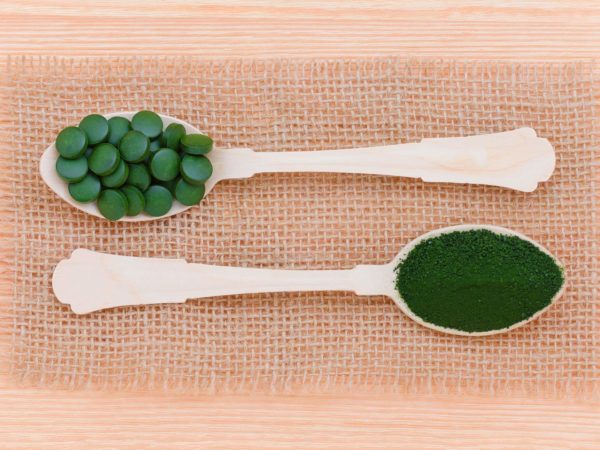 Spirulina, a green-blue algae that is sometimes referred to as a superfood and is available as a food and a supplement, should not be taken in any form. As a green-blue algae source of protein, spirulina does deliver, as it is a rich protein source – but the amount you would need to consume is disproportionate to the amount you can get from other sources, such as beans, legumes, organic whole soy foods and healthy animal sources. It is also a much more expensive source of protein – up to 30 times more per gram!
But the real reasons not to partake in the spirulina hype are numerous:
It has been linked to a neurological disease that is similar to Alzheimer's, Parkinson's and ALS. Discovered in Guam, researchers traced the neurotoxin BMAA, used in a regional food; this neurotoxin BMAA is also found in blue-green algae.
Animal studies support these findings, as studies showed that fruit containing BMAA also led to neurological changes.
Some blue-green algae contain unsafe levels of microcystin, another toxin that accumulates in the liver – particularly in children who have had high-level exposure.
Finally, spirulina can absorb mercury and lead when grown in areas with large concentrations of these heavy metals. Excess levels in the body can lead to liver damage, vomiting, weakness, shock and even death.
My bottom line is to say no to spirulina. There are plenty of other quality, healthful sources of protein that are also less expensive. Don't believe the hype, and pass on spirulina.
Today's Health Topics
Editor's Pick
Health Focus
Ask Dr. Weil's Q&A
sponsor
Visit Our Updated Origins Shop Experience!
Dr. Weil believes inflammation is the root cause of visible skin concerns like irritation. He also believes mushrooms have the power to fight irritation. That's why he partnered with Origins to create these Mega-Mushroom Formulas.