Is Corn Good For You?
I love eating fresh corn on the cob in the summer, but I'm wondering whether or not it is healthy. What are its nutritional benefits?
Andrew Weil, M.D. | September 17, 2020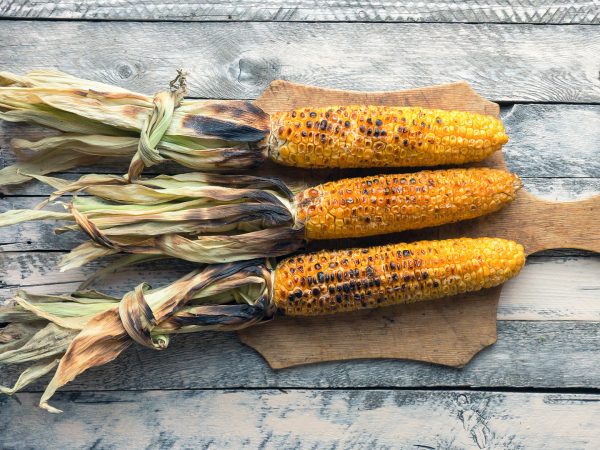 Fresh corn – on or off the cob – is a summer favorite for millions of us. It's not only delicious, it is good for you – as long as you don't eat too much of it. Fresh corn is high in fiber and is a good source of:
Iron
Manganese
As well as lutein and zeaxanthin, antioxidant carotenoids that promote eye health.
A cup of corn (which is about one and a third ears) contains 177 calories, 41 grams of carbohydrate, 5.4 grams of protein and 4.6 grams of fiber. It also gives you vitamin C, thiamine (B1) and folate.
If you're concerned that corn is genetically modified, you should be aware that according to the U.S. Department of Agriculture, this applies to only a small portion of sweet corn grown in this country. Most GMO corn is used in processed foods, so it is unlikely that the ears you pick up at your local corn stand or in the supermarket are genetically modified. Any produce bearing the USDA organic seal is NON-GMO.
It's best to cook fresh corn as soon as possible after it is picked, which may be possible if you buy it at a farm stand but unlikely if you get it at the supermarket.  Keep it in the refrigerator to preserve its sweetness and try to eat it within three days. Don't husk the ears before refrigerating or freezing. They will last much longer – up to 12 months – in the freezer.
You can cook corn in a big pot of boiling water or grill it with the husks on. (The husks will blacken, but that makes them easier to remove.) I've read that you'll get fewer silks when husking corn if you first microwave the ears for a minute or two. When grilling, cover the corn and cook for five minutes, then uncover and cook for another five minutes, then repeat at five-minute intervals for a total of 15 to 20 minutes.
People with diabetes have to be careful about how much corn they eat. A small ear (or about a half cup of corn) contains 15 grams of carbohydrate and counts as one carbohydrate food choice. For everyone else, fresh corn is a healthy addition to your meals.
Andrew Weil, M.D.
Source:
Katia Petroni et al "Anthocyanins in corn: a wealth of genes for human health,"