Fava Beans: Packed With Taste & Protein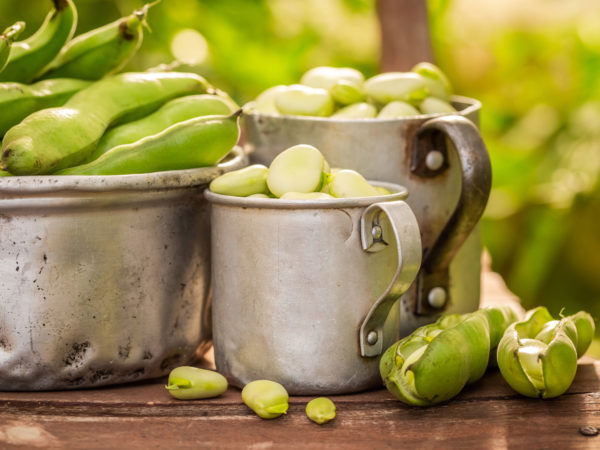 Fava beans are a member of the pea and legume familyand are packed with nutrition.They are rich in vitamins A and C, iron, and potassium. A cup of cooked fava beans contains 13 grams of protein and 9 grams of fiber and less than 200 calories.
Favas even contain L-dopa, a precursor to dopamine, a neurotransmitter in the brain responsible for regulating mood and libido. However, please be aware that the ingestion of fava beans by some with a hereditary glucose-6-phosphate dehydrogenase (G6PD) deficiency can cause a disorder known as favism, which can result in hemolytic anemia and kidney failure.
They are known as broad beans in the United Kingdom and many other parts of the world. Fava beans have a rich, starchy texture and a bold earthy flavor. Boiled, air-dried, fried, pureed, mashed and even fermented favas, are eaten in a variety of ways all over the world. They are incredibly versatile.
I like to cook favas by soaking them overnight. Be sure to shell the beans first and then simmer for a few hours, to desired consistency. I will often use the cooked beans, coarsely chopped in this tasty recipe: Fava Bean Bruschetta.
Today's Health Topics
Editor's Pick
Health Focus
Ask Dr. Weil's Q&A
sponsor
Visit Our Origins Shop!
Dr. Weil believes inflammation is the root cause of visible skin concerns like irritation. He also believes mushrooms have the power to fight irritation. That's why he partnered with Origins to create these Mega-Mushroom Formulas.