Do Sweet Drinks Cause Cancer?
What can you tell me about the connection between sweet drinks and cancer? I don't consume them but would like to convince friends and relatives to give them up.
Andrew Weil, M.D. | September 2, 2019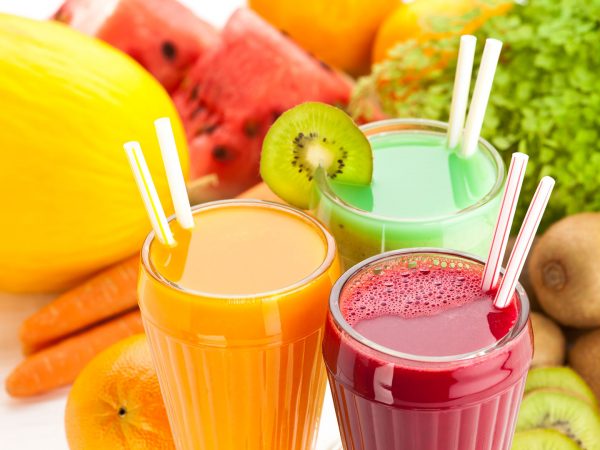 A large study from France published in July (2019) showed that a daily intake of as little as 3.4 ounces of sugar-sweetened drinks – including fruit juices – was associated with an 18 percent overall risk of cancer and a 22 percent increased risk of breast cancer (among women). The study didn't prove cause and effect but did show a higher rate of cancer among adults whose consumed the most of these drinks. Explaining why they chose to investigate this possibility, the researchers noted that sugary drinks "are convincingly associated with the risk of obesity, which in turn is recognized as a strong risk factor for many cancers."
They collected data on the reported intake of sugary drinks from 101,257 adults, 79 percent of them women, who were followed from 2009 to 2018. The average age of the participants was 42. All responded to periodic food-intake questionnaires that included 97 sugary drinks and 12 artificially sweetened ones among the 3,300 food and beverage items listed.
In addition to tracking the participants' consumption of sugary drinks, the team adjusted for individual cancer risk factors, including age, sex, family history, smoking, level of education and physical activity. Over the course of the study, 2,193 new cases of cancer developed, including 693 of breast cancer, 291 of prostate cancer and 166 of colorectal cancer. The cases of prostate and colorectal cancer were too few in this population to demonstrate an association with sugary drink consumption, but overall results showed that participants who consumed the most sugary drinks had a 30 percent higher risk of cancer in general than those whose consumption was lowest. The study found no association between artificially sweetened beverages and the risk of cancer.
The reason why sugary drinks are associated with cancer isn't known. The researchers suggested that they might promote accumulation of visceral fat around internal organs that could favor tumor formation.
In addition to the association between cancer and sugary drinks seen in the French study, regular consumption of these beverages also has been associated with increased risk of dying of heart disease.  About 178,000 annual deaths from diabetes and cardiovascular disease worldwide have been linked to sugary drink consumption. Findings from an Emory University study reported in 2018 showed that adults over 45 who drank 24 ounces or more of sugary beverages daily had twice the risk of death from coronary heart disease compared to those of the same age who consumed less than one ounce of sweet drinks per day. These results came from research involving 17,930 adults, none of whom had a history of heart disease, stroke or type 2 diabetes when they joined the study. The team found no increased risk of death related to consumption of sweet foods, including desserts, candy and sweetened breakfast foods. The researchers said their study didn't prove cause and effect but did identify an association between sweet drink consumption and cancer.
Andrew Weil, M.D.
Source:
Mathilde Touvier et al "Sugary drink consumption and risk of cancer: results from NutriNet-Santé prospective cohort," BMJ, July 10, 2019, doi: https://doi.org/10.1136/bmj.12408