Five Types Of Diabetes?
I have type 2 diabetes and recently heard that there may be five different types of this disease. Can you please explain?
Andrew Weil, M.D. | May 1, 2018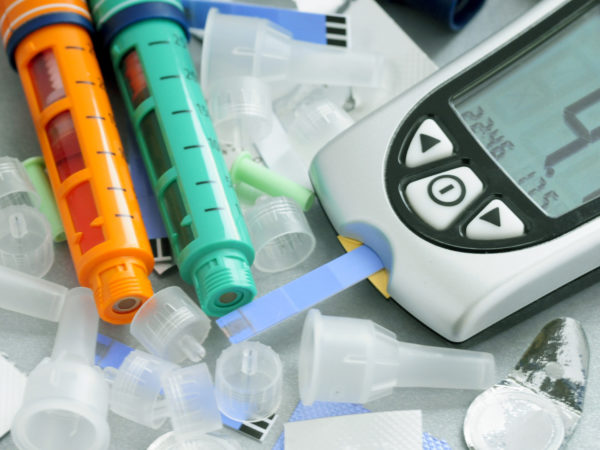 Researchers in Sweden have published a report suggesting that we need to rethink the diagnosis of diabetes, making it more precise in order to better individualize treatment. The study doesn't concern type 1 diabetes, the autoimmune disorder that develops most often in children and young adults. In this form, the pancreas produces little or no insulin, which means that affected individuals must take that hormone daily throughout life. In the much more common type 2 diabetes, the body makes insulin but can't use it properly and may eventually stop making insulin at all.
The Swedish researchers reclassified type 2 diabetes into five categories, depending on such differences as the age at which it is diagnosed, body mass index, the presence or absence of antibodies to insulin, and varying levels of risk for complications. They analyzed information from 8,980 patients in a Swedish registry who had been diagnosed with diabetes as adults. They then confirmed the results by examining data on another 5,795 adults with diabetes in Sweden and Finland.
Of the five subtypes of diabetes identified, three were described as severe and two as mild.
One severe type resembles the type 1 disease, in that patients are relatively young at diagnosis, are not overweight and have an immune system disorder that interferes with insulin production.
Another severe subtype affects relatively young people who aren't overweight at diagnosis and don't produce much insulin for reasons that are unclear. The researchers call this "severe insulin-deficient diabetes" and say that diabetic eye disease is a common complication.
The third severe subtype occurs in overweight people who make enough insulin, although their cells don't respond to it. This is classified as "severe insulin resistant diabetes." These patients are more likely to develop such complications as liver disease and chronic kidney disease.
A fourth subtype, "mild obesity-related diabetes," is much less severe than the previous three and occurs among people who tend to be obese.
The fifth and most common form of diabetes seen in the study affected 40 percent of those whose cases were analyzed. It is described as "mild age-related diabetes," because it appears in older people.
Both mild subtypes can be treated with lifestyle changes and metformin, a drug widely used to control high blood sugar.
These new findings may lead to more precise treatment of diabetes, but as the Swedish team noted, there is still much to learn, such as whether patients' classifications can change over time.
Andrew Weil, M.D.
Source:
Emma Ahlqvist, PhD et al, "Novel subgroups of adult-onset diabetes and their association with outcomes: a data-driven cluster analysis of six variables." The Lancet Diabetes and Endocrinology, March 1, 2018, DOI:  doi.org/10.1016/S2213-8587(18)30051-2