Concerned About Diabetes? Try Adding These Foods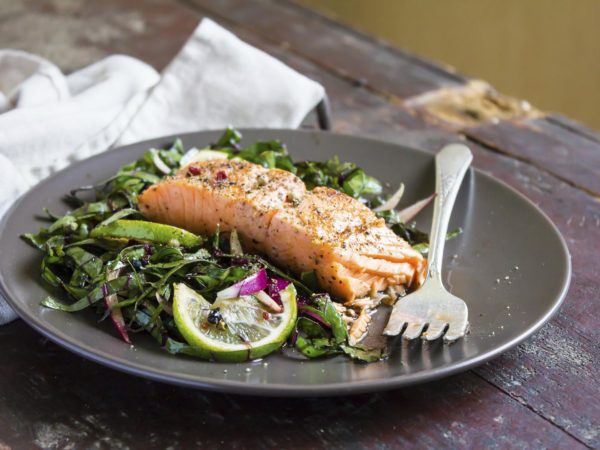 Managing diabetes mindfully means more than just monitoring blood sugar levels and taking medications to lower them. It requires making prudent dietary and lifestyle choices to lower the persistence of high blood sugar, as well as the  common health conditions associated with diabetes, such as heart disease, high blood pressure and stroke. Work with your physician and a dietician or nutritionist to create a meal plan and exercise regimen that best suits your needs. Research has shown that several nutritional elements may be helpful in managing diabetes-related issues:
Eat more magnesium-rich foods such as spinach, tofu, almonds, broccoli, lentils, pumpkin seeds and sunflower seeds.
Increase intake of foods rich in omega-3 fatty acids, such as cold-water oily fish (wild salmon or halibut are two), supplemental fish oil, walnuts and freshly ground flaxseed.
Choose foods that are lower on the glycemic index and have a low glycemic load, such as beans, lentils and high fiber sprouted grain breads. Gradually decrease your bread intake by opting for your sandwiches to be "naked" or without the bread/bun. Use your fork and knife more often to eat the sandwich contents. Also opt for fresh cut vegetables to pair with cheese, low carbohydrate dips and hummus. This will cut the intake of the common high glycemic options like tortilla chips and crackers.
Today's Health Topics
Editor's Pick
Health Focus
Ask Dr. Weil's Q&A
sponsor

Begin The Anti-Inflammatory Diet Today!
Dr. Weil's Anti-Inflammatory Diet & Healthy Aging Plan can help us all age with grace and delay the onset of age-related concerns such as heart disease, Alzheimer's, and many forms of cancer. By developing sound lifestyle practices, you can experience optimal health and well-being. Begin a 14-day free trial of Dr. Weil on Healthy Aging for access to shopping guides, eating tips, recipes, interactive tools, videos and more!