Are Your Hands As Clean As You Think?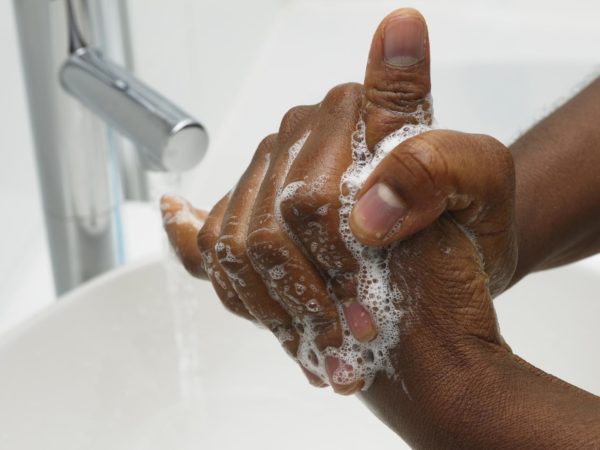 Many people – especially children – can be careless about washing their hands, which can lead to the spread of infection. Washing your hands is not only quick and cost-effective, but the best way to protect yourself and others from spreading germs. Wash your hands:
Before you pick up anything to eat
Before, during and after preparing food
After using the toilet, changing a baby's diaper, or cleaning up a child who has used the toilet
After you blow your nose or sneeze
After touching garbage.
In addition, be extra sure to wash your hands before and after caring for someone who is sick and after touching pets, animal food or waste.
So, what's the best way to wash your hands? Good old soap and water: work up a lather and scrub well, cleaning the backs of the hands, between the fingers and under the nails. Doing this should take about 20 seconds, or the length of time it takes to repeat the alphabet twice; afterwards rinse completely and dry on a clean towel or under an air dryer.
If soap and water aren't available, try an alcohol-based hand sanitizer containing at least 60 percent alcohol – but note that these products don't eliminate all types of germs, and aren't effective when hands are visibly dirty. These alcohol-based options are fine in a pinch, but for regular use look for some of the new herbal, non-alcohol-based sanitizers at your local health food shop. They tend to be less toxic and drying to the skin.
And skip the antibacterial soaps and gels for home use – in healthcare settings there is a need, but at home, there is no proven purpose for them, and they may be counterproductive by accelerating the development of resistance to antibiotics.
Today's Health Topics
Editor's Pick
Health Focus
Ask Dr. Weil's Q&A
Join Dr. Weil On Instagram!
See the latest pictures and videos of Dr. Weil's daily life, gardening adventures and wellness journey. Share in his love of traveling, cooking, gardening and meeting new people. Follow along on Instagram today! You can also find him on Facebook and Twitter.