Do Food Additives (Propionate) Cause Obesity & Diabetes?
I understand an ingredient in baked goods can lead to the development of diabetes. Can you tell me what it is and how to avoid it?
Andrew Weil, M.D. | August 12, 2019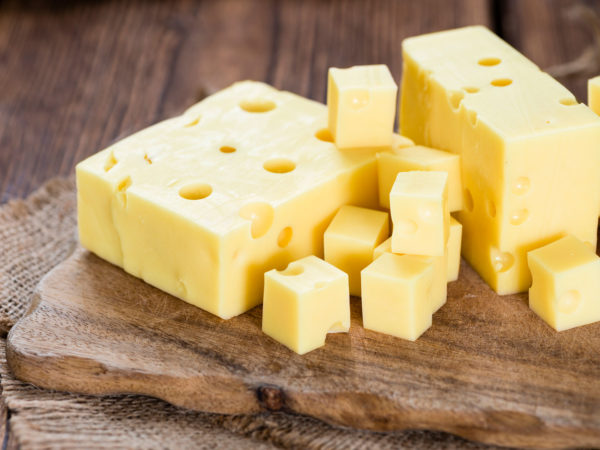 You're referring to propionate, a compound that occurs naturally in some cheeses, now commonly used in baked goods and many other commercial foods to retard mold growth. A study published in April (2019) suggests that this substance may be contributing to increasing rates of obesity and diabetes.
Propionate is only one of the many food additives the U.S. Food and Drug Administration rates as "generally recognized as safe." Most have not been tested for their long-term health effects or their effects on metabolism.
A recent propionate study comes from the Harvard T.H. Chan School of Public Health, Brigham and Women's Hospital in Boston and a team of Israeli investigators. It found that consumption of propionate by mice set off a hormonal surge leading to the development of hyperglycemia, a sign of diabetes. Continued treatment of the mice with propionate, equivalent to amounts humans ingest, led to weight gain and development of insulin resistance.
The investigators then tested the substance on 14 healthy humans in a double-blinded, placebo-controlled study. The participants were divided into two groups. One group received a meal containing one gram of propionate and members of the other group were provided a meal with a placebo. Blood samples were taken before the meal, within 15 minutes of eating and every half hour afterward for four hours. Results showed that soon after eating, the people whose meal contained propionate had significant increases in the hormones norepinephrine and glucagon as well as a newly discovered hormone that increases glucose production called fatty acid-binding protein 4 (FAVP$).  These same hormones increased in mice treated with propionate. These findings indicate that propionate may act as a "metabolic disruptor" and may increase the risks of diabetes and obesity. "Understanding how ingredients in food affect the body's metabolism at the molecular and cellular level could help us develop simple but effective measures to tackle the dual epidemics of obesity and diabetes," said researcher Gökhan S. Hotamışlıgil, M.D., Ph.D.
Another study author, Amir Tirosh, M.D., Ph.D., of Israel's Sheba Medical Center, noted that we are exposed to hundreds of chemicals used in the processing, preservation and packaging of foods "and most have never been tested for their long-term metabolic effects."
A study published in 2014 made the point that that food additives have been largely unstudied in regard to their effect on the global epidemic of obesity. The authors reported that 1,500 new compounds enter the market every year and that while toxic ones are being phased out, those deemed "non-toxic" are not thoroughly tested for their chronic, additive or other cumulative effects on human physiology.
My advice: Avoid processed foods.
Andrew Weil, M.D.
Source:
Gökhan S. Hotamışlıgil et al, "The short-chain fatty acid propionate increases glucagon and FABP4 production, impairing insulin action in mice and humans," Science Translational Medicine, April 24, 2019, DOI: 10.1126/scitranslmed.aav012