4 Reasons You Should Eat Walnuts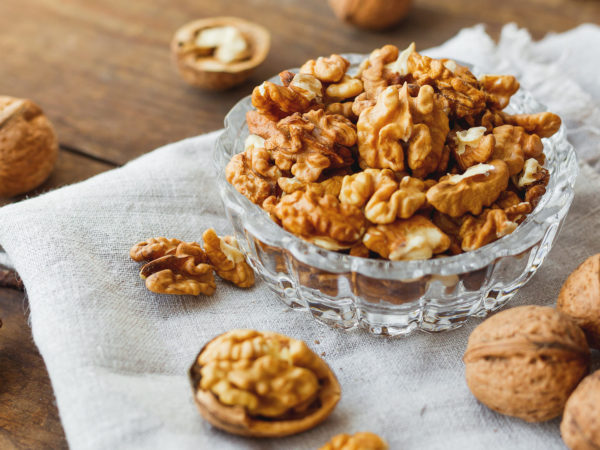 A mainstay of my dietary recommendations, walnuts are an excellent choice when it comes to healthy snacking. Walnuts are good sources of:
Omega-3 fatty acids, protective fats that may promote cardiovascular health, help maintain optimal cognitive function, and tone down inflammation.
Heart-healthy monounsaturated fats.
Ellagic acid, an antioxidant compound that helps support a healthy immune system.
L-arginine, an essential amino acid that promotes healthy blood pressure.
Try adding walnuts to your plain yogurt and fruit parfaits or steel cut oatmeal to start the day, eat them as a snack, and use walnut oil in salad dressings for a nutritional boost. Or try the Cilantro Walnut Pesto recipe!
Today's Health Topics
Editor's Pick
Health Focus
Ask Dr. Weil's Q&A
sponsor
Visit Our Origins Shop!
Dr. Weil believes inflammation is the root cause of visible skin concerns like irritation. He also believes mushrooms have the power to fight irritation. That's why he partnered with Origins to create these Mega-Mushroom Formulas.