Walk Seven Miles A Day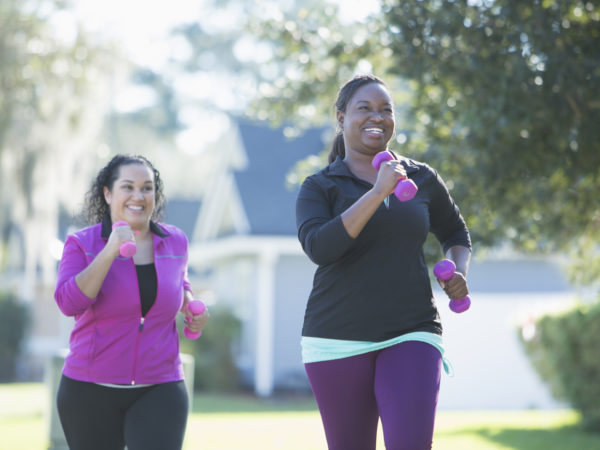 Are 10,000 steps a day enough to promote and maintain heart health? We don't know because the health effects of this popular goal have never been scientifically tested. Now research from the UK suggests that even more walking is probably better, perhaps as many as 15,000 steps or the equivalent of seven miles. That's about how far Glasgow (Scotland) mail carriers walk daily, according to activity trackers they wore for the study. The investigation showed that the mail carriers had no increased risks of heart disease, and their indicators of risk were compared to postal office workers who spent 15 hours a day sitting at work and at home (also measured by activity trackers). These more sedentary employees tended to have larger waistlines, higher BMIs, higher cholesterol and worse blood sugar control than the mail carriers, and this held true even after researchers accounted for age, family history, night shift work and other factors. This observational study didn't prove that walking reduced heart disease risks and didn't follow the participants over time to see if they eventually developed heart disease. However, study leader William Tigbe, M.D., Ph.D. of the University of Warwick suggests that 15,000 steps is a good daily target (at a pace of four miles per hour) but that there's no need to take them all at once.
My take? I am a strong proponent of walking as a principal aerobic activity, but its drawback is that many daily walkers fail to do it strenuously enough to get the conditioning benefits of exercise, even if you're aiming for 15,000 steps. Aerobic walking cannot be casual or intermittent, and it takes a little more time than other options. You should be able to walk about three miles in 45 minutes. For most walkers to get a good workout, they will have to walk faster, perform some uphill walking (long, gradual hills are best), or carry hand weights. (Never use ankle weights, which can stress joints and lead to injury.)
Source:
William W. Tigbe et al, "Time spent in sedentary posture is associated with waist circumference and cardiovascular risk." International Journal of Obesity, March 7, 2017, doi:10.1038/ijo.2017.30
Also in this week's bulletin:
Interested in expanding your knowledge on the latest in nutrition, healthful living and integrative medicine from internationally recognized experts including Andrew Weil, M.D., Donald Abrams, M.D., Victoria Maizes, M.D., Clint Woods, and more? Learn more about the 14th annual Nutrition Conference, Nutrition & Health: State of the Science and Clinical Applications, held May 1-3, 2017, at the Arizona Biltmore Hotel in Phoenix, Arizona.