Reducing Pain From Knee Arthritis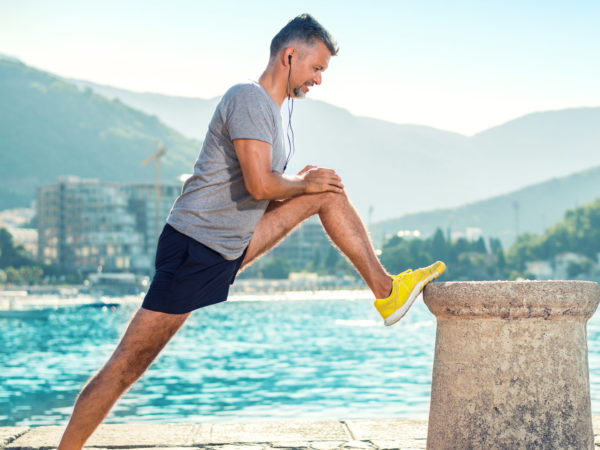 If you have arthritis of the knee, the more pounds you can shed, the less pain you'll experience and the greater mobility you'll have. Losing 10 percent or more of your weight can cut arthritis pain by 50 percent and make a significant difference in your functioning and mobility. Better yet, new research shows that losing 20 percent or more of your weight can reduce pain by an additional 25 percent and further improve functioning. These findings come from a randomized controlled trial with 240 overweight and obese older adults with knee arthritis and joint pain. They were divided into four groups on the basis of how much weight they managed to lose over an 18-month period. The researchers found that the more weight the study participants lost, the less pain they reported. They also functioned better, performed better on a six-minute walk, and their physical and mental health-related quality of life improved. Because there's no reliable treatment to slow the progression of knee arthritis research has focused on strategies to help reduce pain and improve functioning.
My take? This is good news for people with osteoarthritis of the knees. In addition to the benefits of weight loss earlier studies from the same research team demonstrated that one hour of aerobic walking and strength training three times a week was an especially effective strategy to reduce pain, decrease inflammation and improve functioning of arthritic knees. In addition, I recommend making some specific dietary changes. Research has shown that foods providing omega-3 fatty acids as well as the spices ginger and turmeric, and foods rich in antioxidants – which are plentiful in most vegetables and fruit – may help reduce tissue damage from inflammation.
Source:
Stephen P Messier et al, "Intentional Weight Loss for Overweight and Obese Knee Osteoarthritis Patients: Is More Better?" Arthritis Care & Research, June 18, 2018; DOI: 10.1002/acr.23608
Also in this week's bulletin: