Fitness Tracker Failures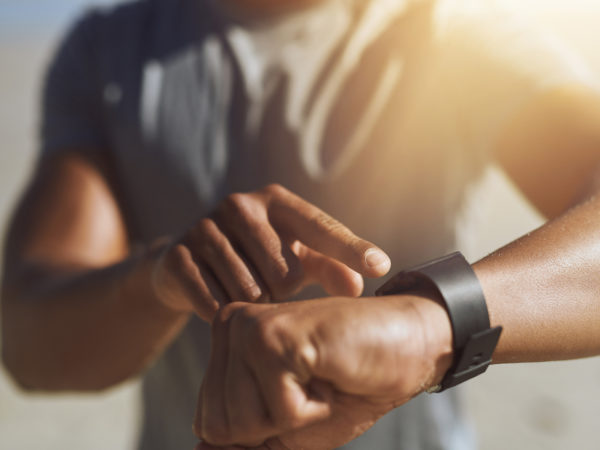 Chances are your fitness tracker is underestimating the number of calories burned during exercise. Researchers from the UK's University of Leeds reviewed data from 60 previously published studies to get a handle on how well fitness trackers actually work. They concluded that estimates of your energy expenditure – the number of calories you burn during exercise – are often inaccurate, and their reliability varies depending on the type of activity. The Leeds' team investigated the accuracy of 40 different devices and found that it varied widely, and noted that accuracy was a little bit better with trackers that factored in heart rate, body heat or other measurements in order to calculate calories burned. The researchers also found that trackers aren't very good at calculating calories expended during everyday activities such as walking, climbing stairs and working around the house. When trackers underestimate calories burned, people wearing them might end up working harder than necessary and putting too much stress on their cardiovascular system, the researchers wrote. Conversely, when trackers overestimate calories burned, people may not get sufficient activity to meet their exercise and weight loss goals.
My take? This isn't the first investigation to conclude that trackers aren't always as accurate as users assume, especially when it comes to calorie counting. A Stanford University study published in May 2017 found that while six of the seven devices tested were less than five percent off in their measurements of heart rate, none came close to accurately counting calories burned. The most accurate count was off by an average of 27 percent, while the least accurate was off by 93 percent. Given these findings, I wouldn't rely on the calorie-counting information provided by fitness trackers. My main objection to the use of these gadgets is that they have the potential for generating anxiety, particularly among people with eating disorders and those prone to exercising excessively. On the positive side, anything that helps motivate inactive people to get up and move – and meet realistic goals aimed at enhancing health – is a worthwhile investment.
Source:
Ruairi O'Driscoll et al, "How well do activity monitors estimate energy expenditure? A systematic review and meta-analysis of the validity of current technologies." British Journal of Sports Medicine, September 7, 2018.
Also in this week's bulletin: