Dance With Your Grandmother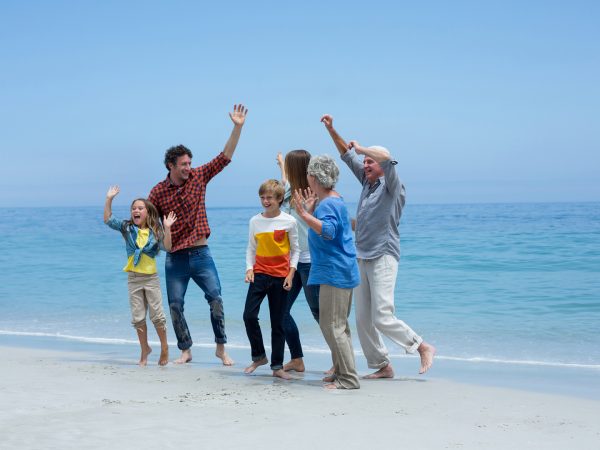 This idea comes from an Israeli study aimed at determining whether dancing can encourage getting exercise, improve the quality of life and deepen family ties between grandparents and granddaughters. Another goal: to investigate a low-cost method of helping seniors cope with depressed moods and limited mobility. It seems to work. Results showed that for grandmothers in the study, dancing promoted positive feelings and improved moods. The researchers reported that the experience also shifted the granddaughters' perspective on aging. Both groups reported stronger bonds after the dancing sessions. Dance was chosen as a versatile intervention that can improve muscle strength, balance, and endurance, prevent anxiety and depression, and help counter dementia. It's also inexpensive and accessible, the researchers noted. All the granddaughters who took part were dance/movement therapists, but study leader Einat Shuper Engelhard of Kibbutzim College of Education and the University of Haifa wants to test dancing in other populations. She noted that with an activity as simple and accessible as free-form dancing, most aging populations can improve their physical and mental health and also connect with their loved ones.
My take? I think these types of studies are well worth conducting. Dancing is an effective way to get exercise, whether or not you partner with your grandmother (although if possible, that's definitely worth trying). If you like to dance, you can work up a sweat, get a significant aerobic workout and burn as many as 400 calories per hour, depending on how lively the type of dancing. In addition to the calorie burning and aerobic workout, dancing can improve both balance and coordination (great for grandmothers), and learning and memorizing the steps, twirls and kicks of a dance routine is beneficial mental exercise.
Source:
Einat Shuper Engelhard et al, "Free-Form Dance as an Alternative Interaction for Adult Grandchildren and Their Grandparents," frontiers in Psychology, April 17, 2020, https://doi.org;10.3389/fpsyg.2020.00542
More from this week's bulletin:
---
Looking for more Dr. Weil Newsletters?