Best Way To Dry Your Hands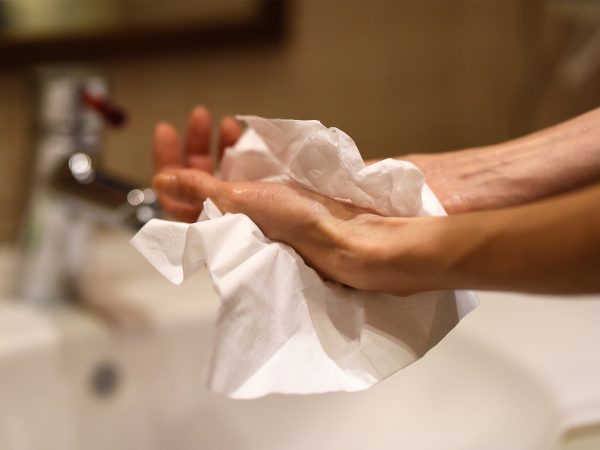 The latest research on drying your hands comes from the UK's University of Leeds where scientists found that counts of airborne germs were 27 times higher around jet air dryers in public bathrooms compared with the air around paper towels. Study leader Mark Wilcox's team collected air samples around the hand dryers and at a distance of about 3.3 feet after study subjects contaminated their hands with the harmless Lactobacillus bacteria. The investigators reported that in the areas adjacent to the dryers, bacteria persisted in air well beyond the 15 seconds it takes to dry hands. They also found that significant percentages of Lactobacilli were collected from the air more than five minutes after drying ended and still could be detected in the air 15 minutes after hand drying. Professor Wilcox warned that by using a forced air hand dryer in a public toilet, you may be spreading bacteria without knowing it and also may be exposed to microbes from other people's hands.
Source:
Mark Wilcox et al, "Microbiological comparison of hand-drying methods: the potential for contamination of the environment, user, and bystander," Journal of Hospital Infection, December 2014, doi.org/10.1016/j.jhin.2014.08.002
More from this week's bulletin:
---
Looking for more Dr. Weil Newsletters?