Overloading On Vitamin C?
I've been taking an average of 2,000 mg of vitamin C daily. Is that too much? I've been warned that it can cause kidney stones.
Andrew Weil, M.D. | May 23, 2018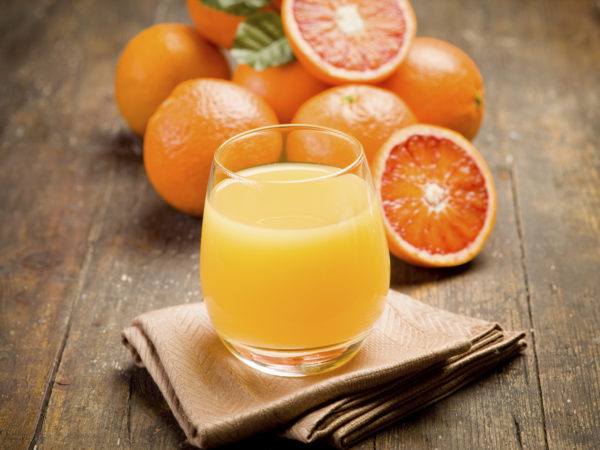 Vitamin C is a water-soluble vitamin and powerful antioxidant, and helps the body form and maintain connective tissue, including bones, blood vessels, and skin. Research also indicates that it may help protect against a variety of cancers by combatting free radicals and helping neutralize the effects of nitrites (preservatives found in some packaged foods that are believed to be carcinogenic).
Vitamin C is abundant in many fresh vegetables and fruits. The best food sources include citrus fruits, red peppers (both sweet and hot) and sweet potatoes. When obtained from food and supplements in the recommended dosages, vitamin C is generally regarded as safe. High doses aren't known to cause serious side effects but can lead to diarrhea, nausea, abdominal cramps, and other gastrointestinal symptoms as well as heartburn, headache and insomnia.
Doses greater than 2,000 mg/day may contribute to the formation of kidney stones, but evidence for this is inconclusive.
For the record, I used to recommend taking 2,000 to 6,000 mg of vitamin C daily (in three divided doses). In 1999, I lowered my recommendation to 200 mg – 500 mg (in two divided doses) after reviewing two well-designed studies showing that this amount more than saturates the body's tissues and is sufficient to help protect against cancer, heart disease and other chronic illnesses. One of the studies concluded that 200 mg a day is the maximum amount of vitamin C that human cells can absorb, making higher dosing on a daily basis pointless.
The second study came from the Linus Pauling Institute (Pauling himself famously took 18,000 mg of C per day) and was published in the June 1999 issue of the American Journal of Clinical Nutrition. It identified a similar dose, 120 to 200 mg, as the optimal amount for reducing the risk of cardiovascular disease, cancer, cataracts and other chronic conditions.
A number of drugs can affect vitamin C levels. These include birth control pills and aspirin. And some evidence suggests that large doses of vitamin C may block the action of blood thinning drugs such as warfarin (Coumadin) and distort the results of certain blood tests. (Be sure to tell your doctor about all the supplements you're taking).
I now recommend taking 250 mg of vitamin C daily and increasing that by an extra 1,000 mg if you have a cold or flu; work in a smog-filled city; or live with a smoker. While taking 2,000 mg a day is unlikely to hurt you – since your body will eliminate the excess – the worst effect would likely be wasting your money.
Andrew Weil, M.D.
Source:
Linus Pauling Institute, "Vitamin C." lpi.oregonstate.edu/mic/vitamins/vitamin-C#safety