Trying Tongkat Ali?
What is tongkat ali? Is it safe?
Andrew Weil, M.D. | November 30, 2021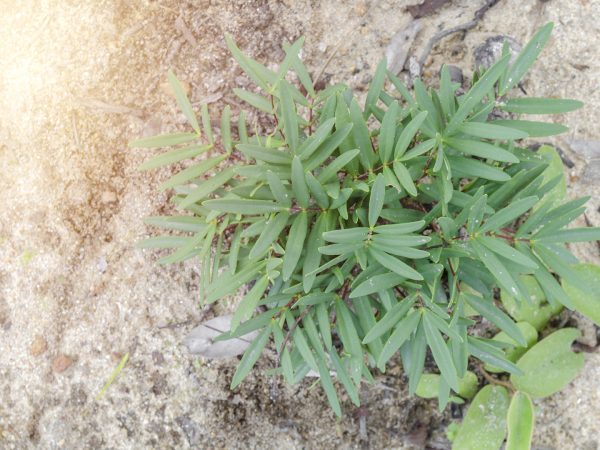 Also known as Longjack and Malaysian ginseng, tongkat ali is a shrubby tree (Eurycoma longifolia) native to Malaysia, Vietnam, Indonesia, and other parts of Southeast Asia.
Its name translates to "Ali's walking stick," a reference both to its long, stick-like roots and its reputation as a male aphrodisiac. In addition to its roots, the plant's bark and leaves have long been used as folk remedies for various conditions, ranging from gastrointestinal woes to high blood pressure to cancer.
However, tongkat ali is best known today as an adaptogen, a substance that helps the body adapt to stress. Some research does support its use in that regard: In one study of 63 people, those who took the supplement for four weeks had decreased levels of the stress hormone cortisol, compared with those who took a placebo pill. They also experienced reductions in symptoms like anger, tension, and confusion. More recently, a 2018 study found that moderately stressed people who took tongkat ali in combination with a multivitamin reported having more energy and improved emotional well-being.
Tongkat ali is also marketed as a sexual performance and fertility enhancer for men. Some evidence in humans and animals suggests the plant may have beneficial effects on sperm count and motility, testosterone levels, and erectile function, although more research is needed.
Based on the available research, tongkat ali appears to be safe when used in doses of either 200 mg a day for up to nine months or 400 mg a day for up to three months. Higher doses or longer periods of use may be toxic. Because supplements of the plant may potentially increase testosterone, people with hormonally driven cancers should avoid it, as should people with heart disease, kidney disease, or weakened immune systems, and those who take medications to lower blood sugar. I've also read worrisome reports that some tongkat ali supplements contain lead, mercury, and even the prescription drug Viagra. I would take a pass on this product until we know more.
Andrew Weil, M.D.
Source:
Kotirum S, et al. Efficacy of Tongkat Ali (Eurycoma longifolia) on erectile function improvement: systematic review and meta-analysis of randomized controlled trials. Complement Ther Med. 2015 Oct;23(5):693-8. doi: 10.1016/j.ctim.2015.07.009 https://pubmed.ncbi.nlm.nih.gov/26365449/