Nootropics: Pills To Improve Your Thinking?
Can you tell me anything about nootropics – supplements said to enhance cognitive function? What are they and do they really help?
Andrew Weil, M.D. | May 24, 2019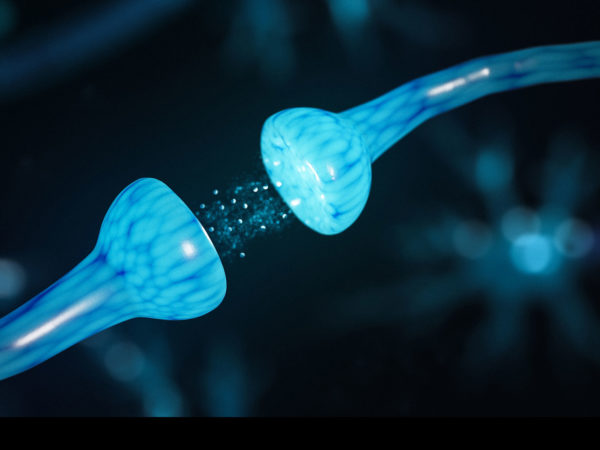 Reportedly, the market for nootropics – promoted to improve thinking, learning, memory and concentration – is booming, estimated to have reached $217 million in 2018. Some of these products are drugs; others are simply dietary supplements that combine various herbal remedies with vitamins, omega 3s and other substances. None of these are required to be approved by the FDA, since they make no formal health claims and are generally sold as nutritional supplements and natural products.
One ingredient, bacopa (Bacopa monnieri), an herb native to India found in many nootropic products, has been used traditionally in Ayurvedic medicine to enhance memory, learning and concentration as well as to treat anxiety, heart problems, digestive disorders, asthma, and bronchitis. A study published in 2014 suggested that bacopa has the potential to improve cognition but concluded that only a large well designed "head to head" trial against an existing medication will provide definitive data on its effectiveness.
Another so-called "smart drug," piracetam, a derivative of the sedative neurotransmitter gamma-aminobutyric acid (GABA), is said to improve learning and memory and boost concentration without causing toxicity, even at high doses. Piracetam is not a recognized brain nutrient, and there's not much scientific evidence to support the claims made for it. While you can buy it online, it is not approved by the FDA and may not be labeled or sold as a dietary supplement.
The drug hydergine is claimed to increase mental clarity and reduce "brain fog." It also has been marketed as a nonspecific cerebral stimulant said to help relieve symptoms of age-related mental decline. I tried it myself some years ago to see what it could do, but I detected no benefits. While the drug seems safe, I haven't seen any evidence that it lives up to the many claims made for it
We don't know much about how any of these and other smart drugs work. They might affect nerve pathways in the brain that use acetylcholine, a neurotransmitter believed to play an important role in learning and memory.
One other nootropic worth discussing is phenibut. It is also similar to GABA, and some research suggests that it might decrease anxiety. In practice it has been shown to cause adverse effects, including dizziness, nausea, poor balance, fatigue and, in large doses, trouble breathing and unconsciousness. Used regularly it can cause dependence, and elicit withdrawal symptoms if you stop taking it.
The only drug that does seem to have beneficial effects on alertness, focus and decision-making is Provigil (modafinil), approved by the FDA to improve wakefulness in patients with narcolepsy, obstructive sleep apnea or shift work disorder.  Used by people without these conditions, some research indicates that it seems to promote improved alertness, energy, focus and decision making, perhaps by affecting certain aspects of brain connectivity. This prescription drug is popular with students, and research from Italy showed that in university students modafinil seemed to help with decision-making, planning and fluid intelligence, although results weren't uniformly positive.
All told, I've seen no evidence that nootropics can lead to long-term improvements in memory, thinking and concentration.  If you're tempted to try any of them, you should be aware that none has been evaluated for long-term use.
Andrew Weil, M.D.
Sources:
Scott C. Forbes et l, "Effect of Nutrients, Dietary Supplements and Vitamins on Cognition: a Systematic Review and Meta-Analysis of Randomized Controlled Trials." Canadian Geriatric Journal, December 23, 2015, doi: 10.5770/cgj.18.189.
Amber Dance, "Smart drugs: A dose of intelligence," Nature, March 2, 2016.