Is Fulvic Acid Safe?
Can fulvic acid worsen my autoimmune disease?
Andrew Weil, M.D. | September 7, 2021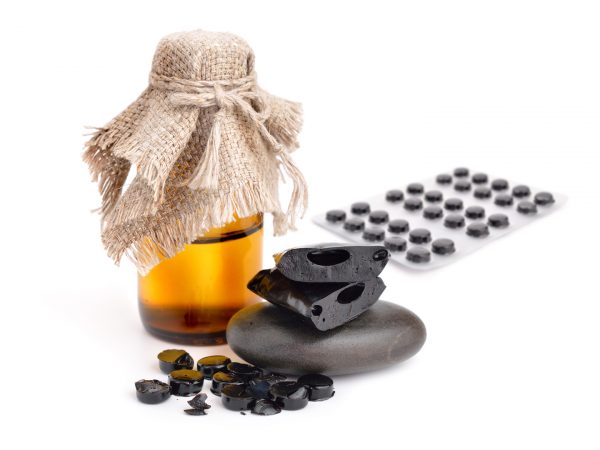 It might. Fulvic acid is a compound that occurs naturally in soil, compost, peat, lakes, streams, and sewage. It is formed when organic matter — such as that in plants and animals — decomposes. For example, fulvic acid forms when food breaks down in a compost bin. A related substance is shilajit (also known as mineral pitch), which oozes from rocks in the Himalayas and some other mountain ranges. It contains about 15 to 20 percent fulvic acid.
Both fulvic acid and shilajit are sold as supplements. Proponents of them believe that they can benefit a number of conditions, including allergies, Alzheimer's disease, cancer, eczema, fatigue, heavy metal toxicity, and respiratory infections. Marketers also promote fulvic acid  to improve mineral absorption and detoxification. Shilajit  has a long history of use  as a treatment for altitude sickness. However, the scientific evidence to support such claims isn't very strong.
Laboratory studies do suggest that fulvic acid may help blunt the release of certain inflammatory substances, increase antioxidant activity, and inhibit the spread of cancer cells. In animals, it has been shown to help lower cholesterol, promote brain health, enhance immunity, and improve cellular function. Although fewer studies have been conducted in humans, some research suggests that fulvic acid supplements are associated with reduced symptoms of allergies and eczema. However, most of the evidence for fulvic acid and shilajit has been mixed and based on small studies.
Fulvic acid appears to be safe in the short term (up to a week), with no major side effects reported, although some people have experienced headaches or sore throats. That said, fulvic acid could theoretically present problems for people with autoimmune conditions. This concern stems from the fact that it appears to stimulate immune function, which could in turn exacerbate diseases such as multiple sclerosis, lupus, and rheumatoid arthritis.
For this reason, I recommend that people with these or other autoimmune conditions avoid both fulvic acid and shilajit. Although fulvic acid likely won't pose any risks to people who don't suffer from autoimmunity, I don't think there is enough evidence to recommend supplementation.
Andrew Weil, M.D.
Source:
Kubala, Jillian. Healthline.com, "What is fulvic acid and does it have benefits?" April 24, 2020. https://www.healthline.com/nutrition/fulvic-acid