New Treatment for Low Female Libido?
I understand there's a new drug for low sex drive in women. Can you tell me anything about it? Is it safe? Does it really work?
Andrew Weil, M.D. | August 23, 2019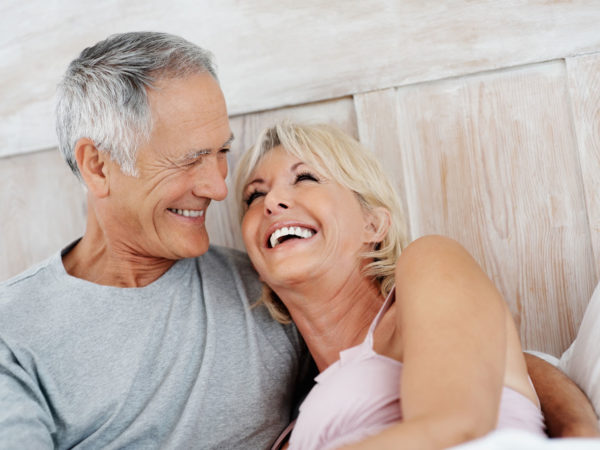 The drug is Vylessi (bremelanotide), approved by the U.S. Food and Drug Administration (FDA) in June 2019 to treat low sexual desire disorder in premenopausal women. This condition is estimated to affect nearly six million women in the U.S. We don't know the cause, but it isn't believed to stem from any physical or mental health condition, relationship problems or the effects of medication or other drugs.
Vylessi is the second drug to be approved for this concern. The first, Addyi, approved in 2015, is a pill that must be taken daily. It hasn't proved very popular. Vylessi comes in an auto-injector pen to be used in the thigh or abdomen 45 minutes before sex. It is not supposed to be administered more than once within 24 hours or more than eight times a month. If no improvement occurs after eight weeks, the FDA advises women to discontinue treatment.
In clinical trials prior to the drug's approval, 25 percent of the women treated reported an increase in their sexual desire compared to 17 percent of the women who took a placebo. Those results are not very impressive. They indicate that 75 percent of the women who took the drug experienced no improvement. Among those who did, their sexual desire score increased by 1.2 or more on a scale of 1.2 to 6.0 – the higher the score, the greater the sexual desire reported.  Forty percent of the women experienced nausea after taking Vyleesi. Eighteen percent of the participants dropped out of the trial, including eight percent who quit because of nausea.
The FDA warns that the drug shouldn't be taken by women who have high blood pressure, cardiovascular disease or are at high risk for cardiovascular disease. The most common side effects reported were nausea and vomiting, flushing, headache, and local reactions at the injection site. In addition, about one percent of the women who took the drug reported darkening in their gums and parts of their skin – changes that persisted in about half of these patients after they stopped taking the drug.
We don't know yet how much Vyleesi will cost when it goes on the market later in 2019. Like Addyi and erectile dysfunction drugs for men, Vyleesi will in some cases be covered by insurance.
Bear in mind that this new drug is intended only for premenopausal women. In postmenopausal women, diminished sexual desire usually is related to decreasing hormone levels, specifically of testosterone, the male hormone that fuels sex drive in both men and women. Supplemental testosterone has been used successfully to reverse this in women, often in combination with estrogen. Testosterone isn't FDA-approved for this use, and questions remain about its long-term safety, particularly whether or not it increases risks of breast cancer or cardiovascular disease. Another female problem: the hormonal changes brought on by menopause can cause vaginal dryness that can make sex uncomfortable. Topical estrogen is used to treat it. When older women continue to engage in sex frequently, increased circulation to the genitals may improve lubrication and the elasticity of vaginal tissues. If not, vaginal lubricants can help.
Andrew Weil, M.D
Source:
"FDA approves new treatment for hypoactive sexual desire in premenopausal women," U.S. Food and Drug Administration, June 21, 2019, fda.gov/news-events/press-announcements/fda-approves-new-treatment-hypoactive-sexual-desire-disorder-premenopausal-women