Is Horseback Riding Harmful to Women?
Can horseback riding cause infertility or other serious women's health problems like the malfunction of internal organs?
Andrew Weil, M.D. | January 11, 2011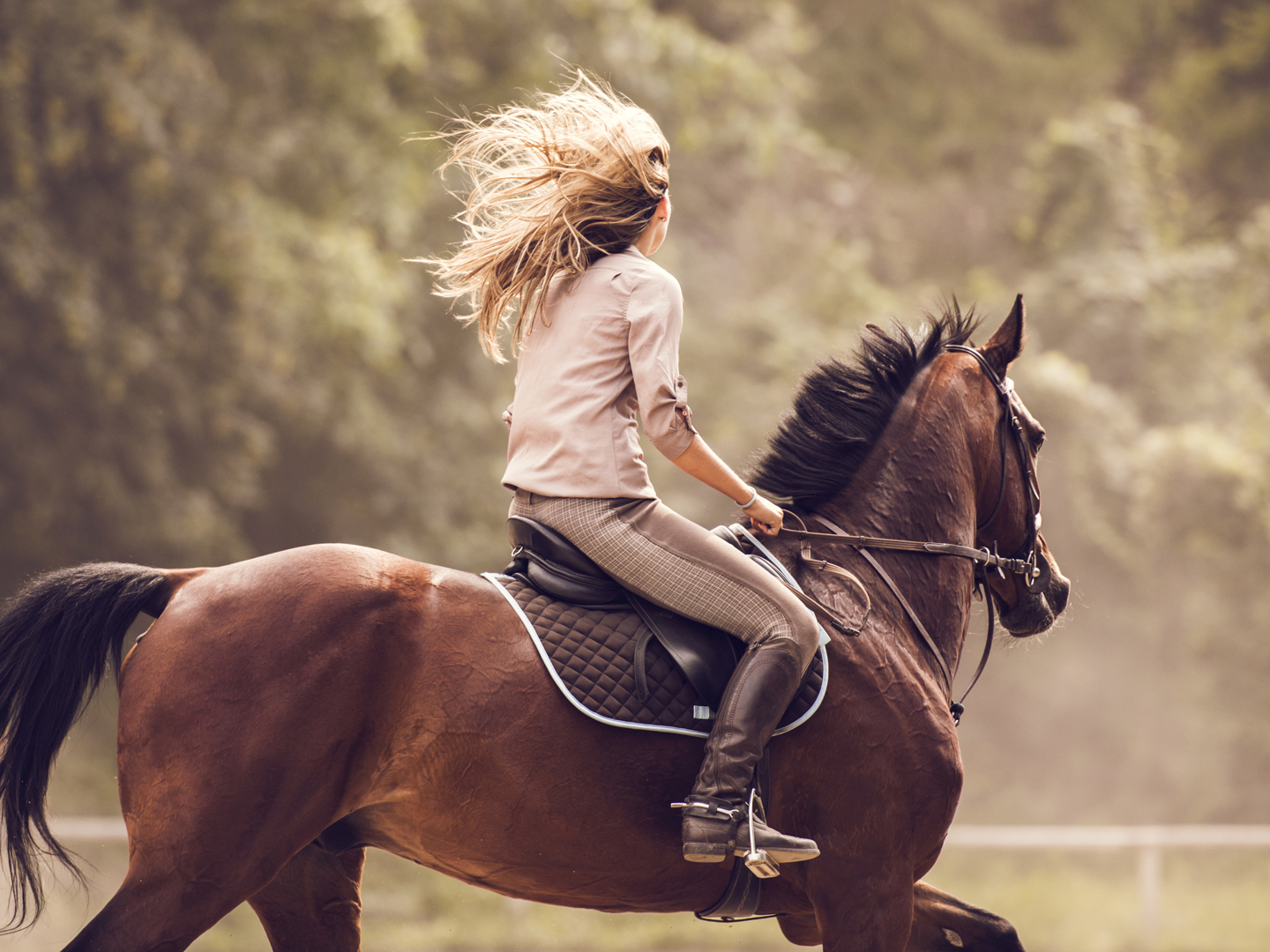 I discussed your question with Tieraona Low Dog, M.D., an internationally recognized expert in the fields of integrative medicine, dietary supplements and women's health. She says that horseback riding doesn't pose any risk of infertility or other serious health problems for women. She notes that the primary risks from riding horses are falling or being thrown, both of which are the same for men and women.
However, Dr. Low Dog added that pregnant women probably should curtail horseback riding after the first trimester, except at a walk on a horse that has a very reliable nature. Otherwise, the jarring motion of riding can put the pregnancy at risk. The danger is a serious complication called placental abruption, in which the placenta separates from the uterus. Dr. Low Dog adds that being thrown from a horse while pregnant would be very dangerous for both mother and baby.
While riding isn't the safest form of exercise during pregnancy, there are plenty of other activities that women can do to stay fit while expecting. Fitness expert, Dan Bornstein recommends walking and yoga as the two most appropriate exercises for pregnant women who aren't accustomed to working out. The American College of Sports Medicine (ACSM) recommends stationary cycling and aquatic exercise in a swimming pool as good non-weight-bearing activity during pregnancy. Weight-bearing exercises such as walking or low-impact aerobics classes are also beneficial, as long as they are comfortable. (Bike riding outdoors isn't a good idea since pregnancy-related changes in weight distribution, balance and coordination increase the risk of falling.)
Here are some other recommendations from the ACSM:
Avoid exercising while lying down on your stomach or your back after the first trimester.
Make sure that you are well hydrated and drink plenty of fluids before, during and after exercise.
Avoid high heat and humidity, especially during the first trimester when the fetus is undergoing its most rapid development.
Stop exercising if you're fatigued, develop persistent pain or experience any vaginal bleeding; check with your doctor if regular contractions occur more than 30 minutes after exercise (possibly a sign of pre-term labor).
Avoid heavy weightlifting and any other activities that require straining.
Avoid exposure to extremes of air pressure, as in high altitude exercise (unless you're accustomed to it) or scuba diving.
Don't increase the intensity of your workout beyond pre-pregnancy levels.
Andrew Weil, M.D.