Female Sex Drive Drug?
The FDA has turned down a "female Viagra" to boost women's sex drive. I'm concerned about two things: (1) whether low sex drive in women is a significant problem; and (2) if so, why wasn't the drug approved?
Andrew Weil, M.D. | May 30, 2016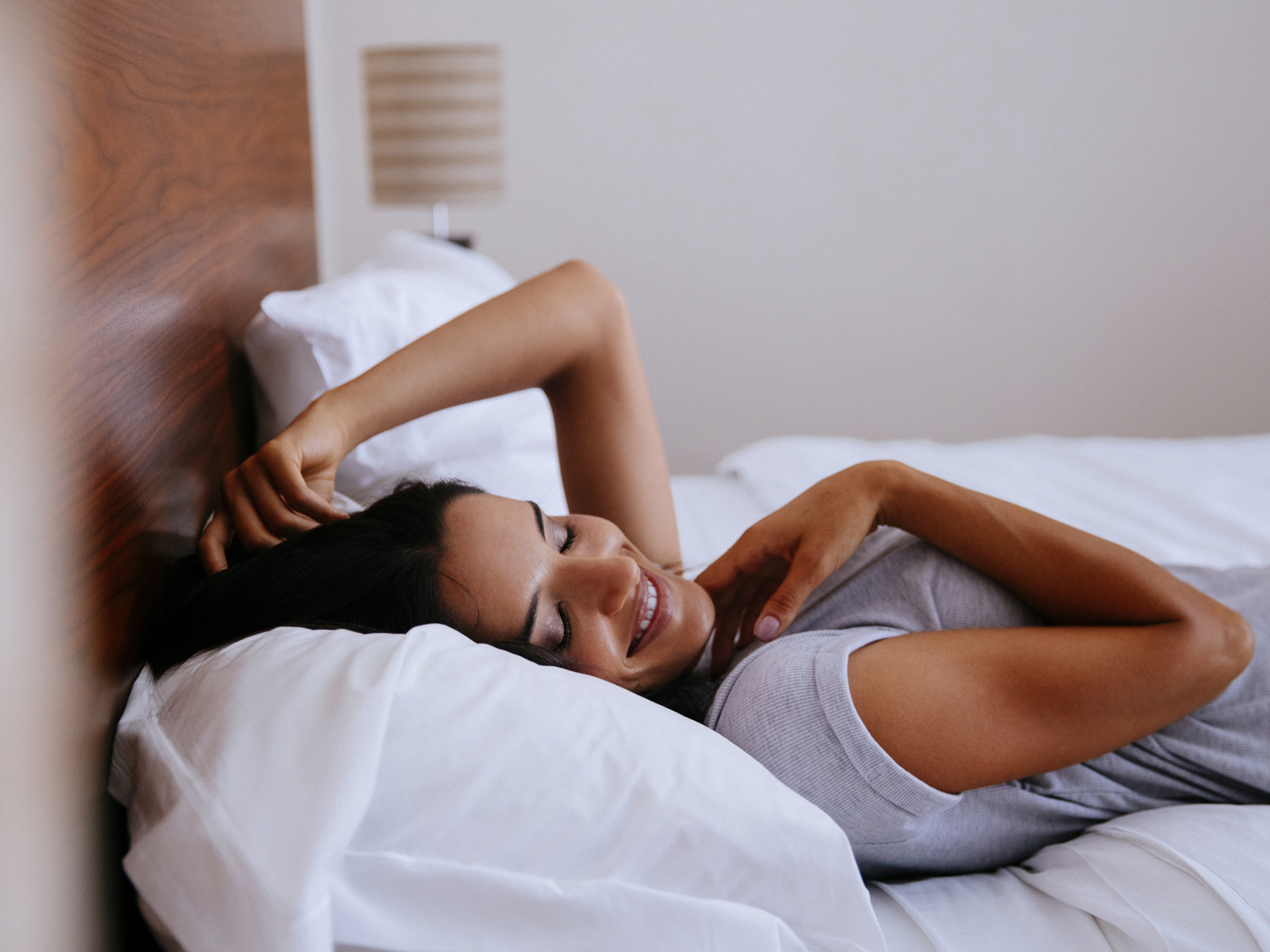 Originally published on August 19th, 2010.
The issue of low libido in women is perplexing – we don't know how to define it, what causes it in premenopausal women, or even what can be considered a "normal" female sex drive. Decreased sexual desire in post-menopausal women has been attributed to declining hormone levels, specifically of testosterone, the male hormone that fuels sex drive in both men and women. Supplemental testosterone has been used successfully to improve sex drive in women, often in combination with estrogen, but in one big, recent study, that treatment was found to double the risk of breast cancer. Hypoactive sexual-desire disorder (HSDD), the problem "female Viagra" is aimed at, is defined as "the persistent or recurrent deficiency or absence of sexual thoughts, fantasies and/or desire for sexual activity," causing distress and interpersonal problems and associated with low sexual activity, sexual arousal problems, or difficulty achieving orgasm.
The drug the FDA staff and a review panel were considering is flibanserin from the German pharmaceutical giant Boehringer Igelheim. This agent is based on the notion that libido problems in premenopausal women are all in the head – specifically, in brain chemicals. It acts by increasing levels of the neurotransmitters dopamine and norepinephrine, both of which can increase sexual desire, and depressing serotonin, which can dampen desire.
The clinical trial data presented to the FDA showed that flibanserin increased the number of "satisfactory sexual events" among women taking it by 1.6 points, compared to 0.8 points among those who received a placebo. That wasn't good enough for FDA reviewers. They wanted to see a statistically significant improvement of sexual desire as measured by electronic diaries kept by the women in the study. The reviewers also cited the drug's side effects, which include dizziness, nausea, fatigue, insomnia and accidental injury.
It was interesting to me that news coverage of the FDA review was quite skeptical, asking what constitutes low libido in women, whether this "disorder" adds up to a disease, or whether flibanserin is nothing more than a failed drug in search of a market. (It was developed as an antidepressant but didn't work; however, some women participating in trials reported increased sex drive.)
Low libido undoubtedly troubles many women, but I'm also sure that many women (and men) think that everyone else has better, more active sex lives than they do. That's a profitable state of mind for the pharmaceutical and internet sales industry: analysts estimate the market for a "female sexual dysfunction" pill at $2 billion per year.
Andrew Weil, M.D.