Estrogen And Alzheimer's?
I heard that estrogen replacement can protect women from Alzheimer's disease. Your thoughts?
Andrew Weil, M.D. | October 26, 2020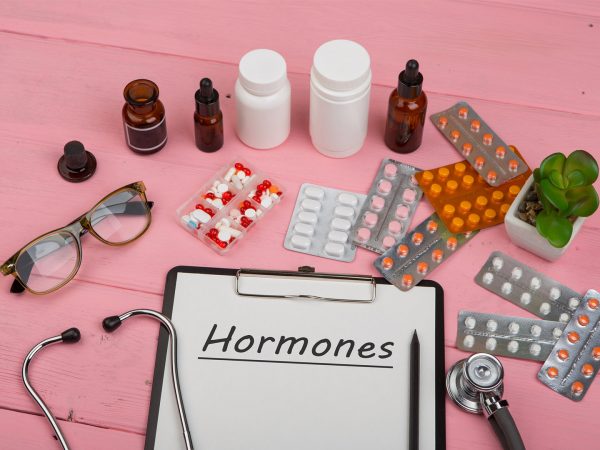 Some research does suggest a role for estrogen replacement to help protect women against Alzheimer's disease, but the findings are not yet ready for prime time. We do know that two thirds of Alzheimer's patients are women, a fact that a team of Italian investigators noted cannot be attributed solely to women's longer life expectancy. They and researchers elsewhere have suggested that one of the factors leading to declining cognitive function in women may be the loss of the hormone estradiol as well as age, reproductive stage, hormone levels and their interplay with other risk factors.
Co-lead investigator Massimo Tabaton, MD, of the University of Genova, said his team's results suggest that early postmenopausal estrogen replacement may be protective against Alzheimer's.
This concept has been suggested and investigated elsewhere. In a 2019 report at the annual conference of the American College of Obstetricians and Gynecologists Marcelle I. Cedars, MD, director of the University of California San Francisco Center for Reproductive Health, reported that estrogen therapy in women ages 50 to 63 has been shown to affect the metabolic processes associated with later development of Alzheimer's disease and may offer an opportunity to prevent or delay the disease. She noted that while the data are mixed "there have been studies that have suggested that estrogen therapy as short as two to three years may have long-term benefit decreasing cognitive impairment five to 15 years later by up to 60 percent." Another study indicated a benefit for women who take estrogen between the ages of 50 and 63 but no benefit after the age of 64. Dr. Cedars added that future studies must critically look at the timing of estrogen replacement, the type of estrogen and the duration of estrogen exposure required to delay or prevent Alzheimer's.
Results of research from China published this year (2020) showed that previous epidemiological studies found that estrogen replacement therapy "significantly decreased the risk of onset and/or development of" Alzheimer's and Parkinson's diseases. The Chinese scientists reported that the age of patients, the duration of treatment, or the route of administration did not play a significant role in the outcome based on their review of previously published findings.
These results are encouraging given that we don't yet have a sure fire means of preventing or slowing the development Alzheimer's.  I'll let you know promptly if and when estrogen or another therapy is proven to help.
Andrew Weil, M.D.
Sources:
Jin-Tai Wu et al, "Evidence-based prevention of Alzheimer's disease: systematic review and meta-analysis of 243 observational prospective studies and 153 randomised controlled trials," BMJ Neurology, Neurosurgery & Psychiatry, July 20, 2020, doi: 10.1136/jnnp-2019-321913
Yu-jia Song et al, "The Effect of Estrogen Replacement Therapy on Alzheimer's Disease and Parkinson's Disease in Postmenopausal Women: A Meta-Analysis," Frontiers in Neuroscience, March 10, 2020, doi.org/10.3389/fnins.2020.001