Does Menopause Cause Shortness Of Breath?
I'm a 60-year-old woman. I'm often short of breath and have heard that this can be due to menopause. Is that true? What else could it be?
Andrew Weil, M.D. | March 24, 2017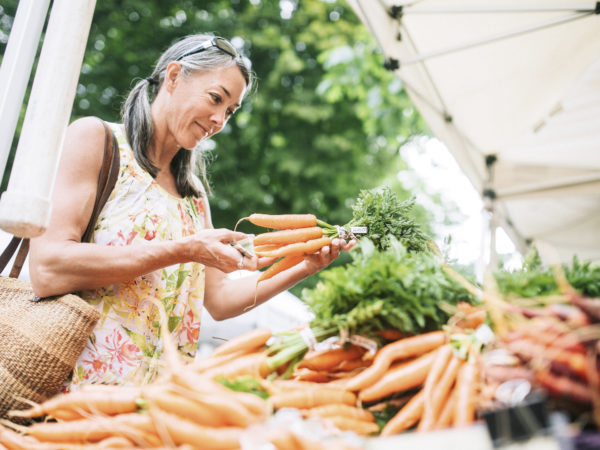 It is possible. New research from Norway suggests that lung function in women can decline during and after menopause and that the change can lead to shortness of breath, even with low physical activity. To reach this conclusion, investigators from the University of Bergen analyzed data from 1,438 women participating in the European Community Respiratory Health Survey who were tracked for 20 years. None of the women were menopausal when the study began; at the time they ranged in age from 25 to 48.
The researchers reported that menopause appeared to affect the women's forced vital capacity, a measure of how much breath can be taken in and exhaled, and their forced expiratory volume in one second (FEV1), a measure of how much air can be forcefully exhaled in that time. Both measurements declined during the menopausal transition and afterward. The researchers described the change as beyond what would be seen with normal aging. However, the study doesn't prove that menopause caused the change; it just reveals an association.
The investigators likened the observed decline in forced vital capacity to what would occur after smoking 20 cigarettes a day for 10 years. The decline in FEV1 was equivalent to the effect of smoking 20 cigarettes a day for two years. These findings indicate that the breathing problems linked to menopause are likely to be "restrictive" in nature, meaning that it becomes harder to fully expand the lungs when inhaling. (That's in contrast to obstructive breathing problems that make it harder to exhale.)
The lung function changes seen in this study may cause shortness of breath as well as reduced work capacity and fatigue. Study leader, Kai Triebner, M.Sc., said an individual woman's symptoms would depend upon how much her lung capacity is reduced, adding that a few women may develop respiratory failure. Current and past smokers among the women in the study had a steeper decline in lung function during menopause – and more age-related respiratory symptoms than non-smokers.
The hormonal changes associated with menopause may be responsible, and these changes have been linked to systemic inflammation, which is itself associated with lung function decline. Also, the hormonal changes associated with osteoporosis around the time of menopause can shorten the height of the chest vertebrae, which may limit the amount of air an individual can inhale.
The shortness of breath you've been experiencing may be related to menopause – or age, or both. But there is a long list of other possible causes including obesity and simply being out of shape. See your doctor to make sure you have no serious underlying medical problem.
Andrew Weil, M.D.
Source: 
Kai Triebner et al, "Menopause is Associated with Accelerated Lung Function Decline." American Journal of Respiratory and Critical Care Medicine, December 1, 2016 DOI: 10.1164/rccm.201605-0968OC