Saying "No" to Prostate Cancer Treatment?
My brother-in-law was recently diagnosed with early prostate cancer. Instead of the surgery his doctors advised, he has decided on "watchful waiting" – i.e., no treatment at all. Does this make sense? The whole family is freaked.
– September 20, 2012
Prostate cancer is typically a slow-growing cancer. Almost 90 percent of men with the disease live at least five years, and 63 percent survive more than 10 years. If the cancer is detected before it has spread to other organs, the five-year "relative survival rate" – that is, the survival of early-detection prostate cancer patients as compared to those who don't have the disease – is 100 percent. In other words, those patients have no increased risk of dying during that five year period.
I can't say anything specific to your brother-in-law's case, but "watchful waiting" (sometimes called "active surveillance") does appear to be a sound option for many men with his diagnosis. Of the 242,000 cases of prostate cancer diagnosed in the United States annually, 81 percent are found at a very early stage but most affected men choose aggressive treatment involving surgery or radiation, which can lead to impotence, incontinence or both.
That may begin to change. A 15-year study published in the July 19, 2012 issue of the New England Journal of Medicine found that prostate cancer survival rates were the same whether men with early-stage disease were randomly assigned to have surgery or to a "watchful waiting" group. Over the 15 years that they were followed, a total of 52 men (about 7 percent of the 731 who participated) died of their cancer, but the researchers reported that there was no statistical difference between the two groups. (Some of the men in the study died from other causes, but here, too there was no statistical difference between the two groups.)  The men who had surgery had no survival advantage over those in the watchful waiting group.
The only benefit of surgery the study authors reported was a 33 percent lower risk of dying among men with prostate specific antigen (PSA) scores higher than 10 (nanograms per milliliter of blood); in that subgroup there were 13 percent fewer deaths in the surgery group. But no differences were seen between the two groups in those with PSA scores of 10 or lower.
I don't know whether or not more men will opt for watchful waiting as a result of the study's findings – or whether more doctors will recommend it. It appears that for most men, surgery is not always the "safer" option.
In answering previous questions about prostate cancer screening and treatment I've emphasized that what we really need is a reliable way to determine on a case-by-case basis whether or not the disease is aggressive and likely to spread beyond the gland. In most cases, it's not. This new study offers persuasive evidence that drastic treatment is not necessarily the best approach.
Andrew Weil, M.D.
Advertisement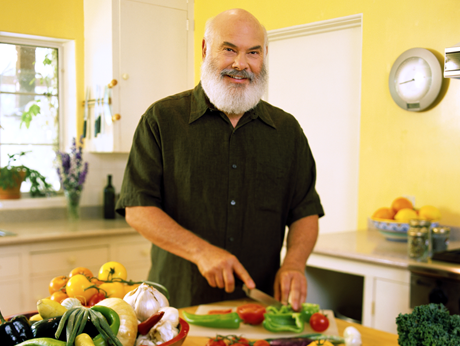 Related Weil Products
You aren't alone – millions of people worldwide want to improve their health. If that includes you, learn to change your outlook – naturally. Dr. Weil's new website, SpontaneousHappiness.com, focuses on natural, gentle and effective ways to improve your mood, encourage regular exercise, even get better sleep. Start your 10-day free trial now.
Get Started