Is Biking A Prostate Cancer Risk?
I bicycle for exercise almost every day, weather permitting. Now I've heard that biking increases the risk of prostate cancer. If that's true, I'm wondering how much I can safely bike or if I should give it up.
Andrew Weil, M.D. | June 2, 2016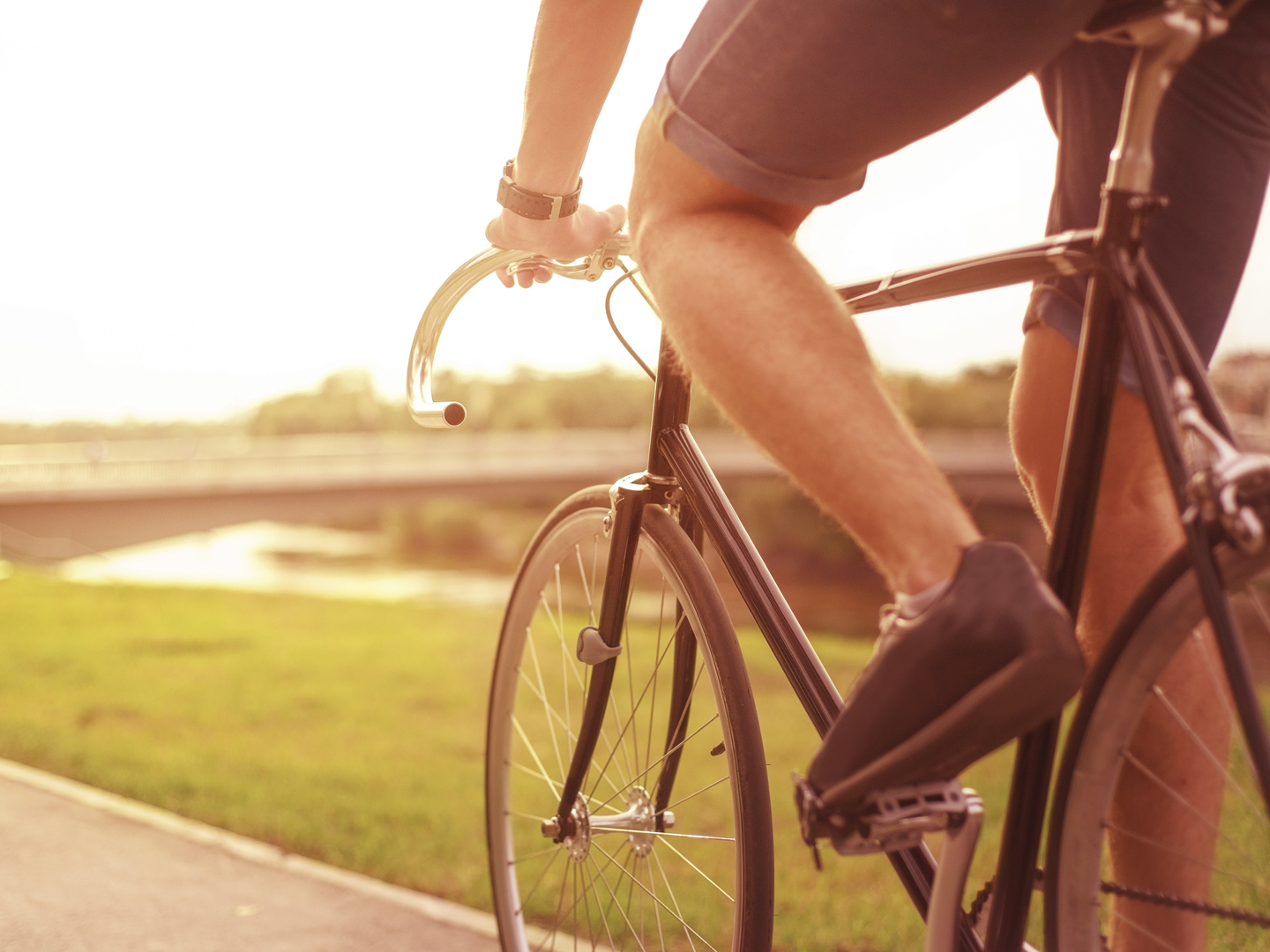 Originally published on August 21, 2014.
You may be referring to the findings of a British study published in July 2014. It reported a possible link between cycling and the risk of prostate cancer, an issue that has fueled medical debate for some time without any definitive evidence of a connection. The same study also looked for associations between biking and erectile dysfunction and infertility seen in some earlier studies, but found none.
From 2012 to 2013 the researchers surveyed 5,282 male cyclists age 16-88. All the men were described as "habitual cyclists." Some commuted to work by bike; some had participated in amateur bike races; other cycled recreationally. Overall, less than one percent of the men in the study said they had been diagnosed with prostate cancer (for the men over 50, the rate was two percent). The study also showed that the men age 50 and older who biked four to 8.5 hours a week were three times as likely to have prostate cancer as those who biked less than four hours per week. Those who biked more than 8.5 hours a week were six times more likely to have been diagnosed with prostate cancer.
The connection, if any, between prostate cancer and biking cannot be established or confirmed simply by these observations, and this study does not prove that biking causes prostate cancer. At most, it demonstrates an association between the two. The study was a small one, and the results are not statistically significant. The men participating responded anonymously to questionnaires on the Internet.
Discomfort caused by the bike seat is often mentioned as a risk for infertility and erectile dysfunction because it puts pressure on the prostate/groin area and the peroneal nerve, causing numbness and (occasionally) temporary impotence. Men who ride regularly are often advised to acquire a seat that's more comfortable than the one that comes with the bike. Changing positions frequently during long rides is also recommended, as is wearing padded shorts.
I wouldn't be concerned about the findings suggesting a link between biking and prostate cancer. Study author Milo Hollingworth of University College London appears to agree. He has been quoted in news reports as saying that men shouldn't worry about increasing their risk by biking and that "the benefits for your heart, lungs, whole body and mental health are much more important."
If you can avoid the dangers encountered by sharing the roadway with cars, biking is far more likely to benefit your health than harm it.
Andrew Weil, M.D.
Sources:
Milo Hollingworth, Alice Harper and Mark Hamer, "An Observational Study of Erectile Dysfunction, Infertility, and Prostate Cancer in Regular Cyclists: Cycling for Health UK Study," Journal of Men's Health doi:10.1089/jomh.2014.0012