Healthy Father's Day Gifts?
I'm trying to think of a Father's Day gift for my dad that would encourage him to get more exercise or to take better care of his health in general. Do you have any suggestions?
Andrew Weil, M.D. | June 17, 2016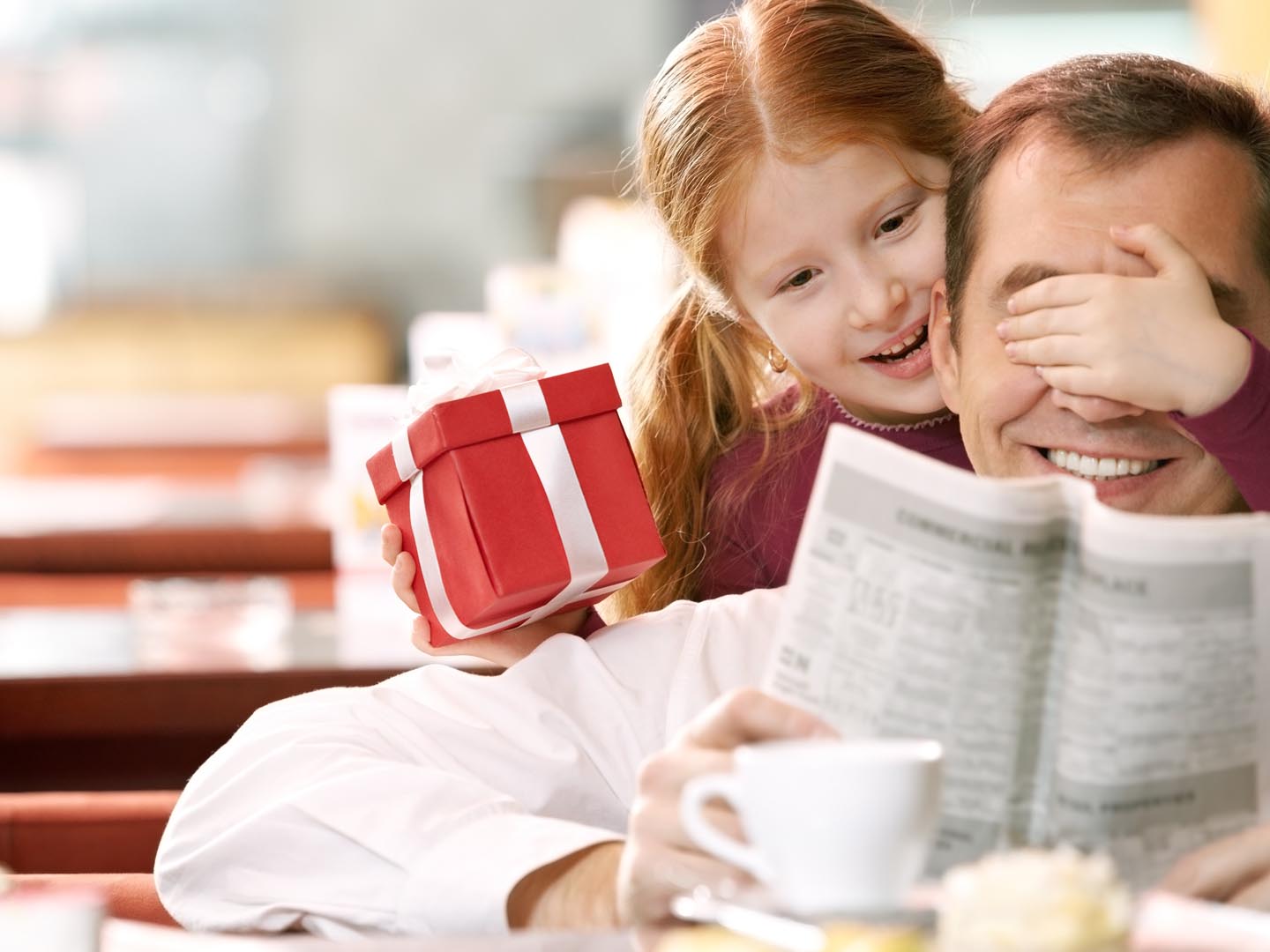 Originally published on June 19th, 2015.
I can think of a number of gifts that could help motivate your father to get more exercise. A gift certificate for a few sessions with a personal trainer at a local gym is a good way to start. A trainer can assess his physical condition and outline a program to help build his strength and endurance at a realistic pace depending on your dad's age and fitness level.
I suggest interviewing a few trainers to find one you think will be compatible with your father. He may not relate well to one young enough to be his son or daughter or to someone who hasn't worked with older clients.
If your dad is into gadgets, there are many that are focused on physical data. For some, getting immediate feedback can help keep them motivated in their exercise programs:
A Personal Tracking Device – Most of these can be worn on the wrist or kept in a pocket. They track steps, activity time, calories burned and sleep. Some products have an interesting feature for people who have been inactive; they vibrate when you've been sitting still too long to remind you to get up and move. Some track skin temperature, heart rate and perspiration. Prices range from $100 to $200.
Sweat-proof headphones: Listening to music while you work out can help pass the time faster, set the rhythm for your movement, and make exercise more enjoyable. (I have listened to audiobooks while exercising and have gotten so absorbed in the narrative that I have gone past 30 minutes without noticing.) You can find reviews of these headphones online to help you choose the one you think would best suit your father.
A GPS unit and a book or smartphone app about geocaching: This popular high-tech treasure hunt has the advantage of getting inactive people up, out and moving, using their GPS systems to find the treasure.
In addition you could consider:
A National Parks and Federal Recreational Lands Pass: Costing $80, this gives you a year's access to our national parks and federal recreation lands. If your father likes to travel in the U.S., a national park is a great scenic destination and always a worthwhile stop enroute on a road trip. The pass covers the holder and three adults. A new feature: the passes are available free to members of the U.S. military and their dependents. You can learn more at http://store.usgs.gov/pass/index.html.
If your father enjoys grilling outdoors, you could also consider giving him encouragement to cook more nutritious entrees than the typical hamburgers and hot dogs. Special trays that hold vegetables and fish could inspire him to vary the menu and give the whole family healthier summer fare. The trays are inexpensive. You can find them online and at hardware stores.
Andrew Weil, M.D.
Source:
"The Well Guide to Activity Trackers," The New York Times, http://well.blogs.nytimes.com/projects/activity-trackers accessed April 7, 2015.