Does Fish Oil Cause Prostate Cancer?
I was very upset to read about the study showing that fish oil raises the risk of aggressive prostate cancer. I've been taking omega-3 supplements for heart health but stopped when I heard the news about its effect on prostate cancer. What's your take on the study?
Andrew Weil, M.D. | July 26, 2013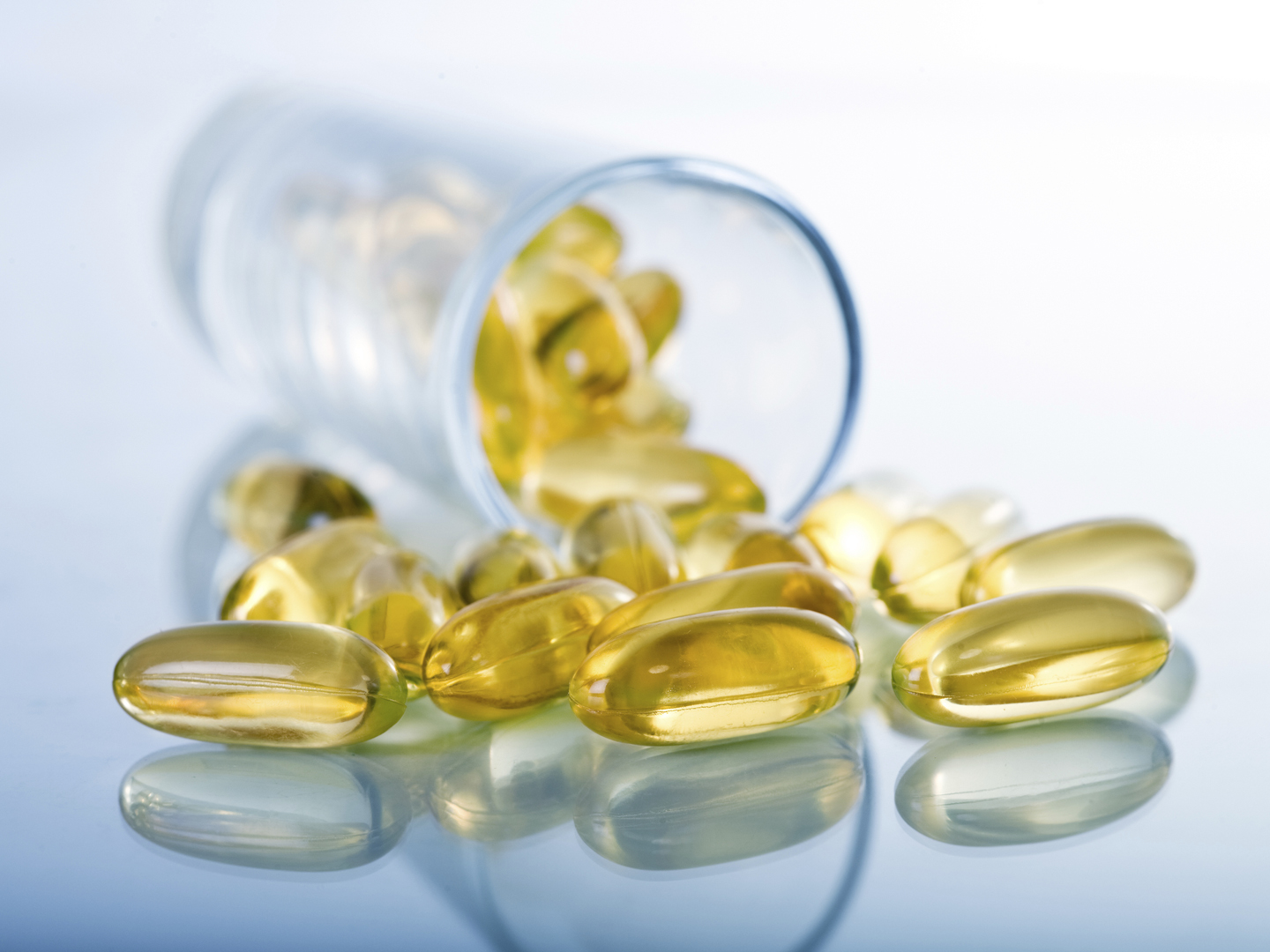 I know of no reason why you shouldn't resume taking your fish oil supplements. The study in question, from the Fred Hutchinson Cancer Research Center in Seattle, Wash., made headlines and snagged lots of sound bites, but much of the news coverage – including that in medical publications – did not accurately reflect the findings. Aside from the sensationalist way it was reported, the study itself has serious shortcomings.
As reported, the study found that men who had high concentrations of omega-3s in their blood had a risk of developing prostate cancer that was 43 percent higher than men who had the lowest blood levels of these fatty acids. Even more alarming was the finding that men with the highest blood levels of omega-3s had a 71 percent higher risk of aggressive, possibly fatal prostate cancer than those with the lowest levels. The study was published online on July 10, 2013, in the Journal of the National Cancer Institute.
You might think from hearing or reading the news that the study focused on whether or not fish oil supplements – or even eating fish – increased the risk of prostate cancer. However, this study did not actually compare the cancer risk of men who ate fish regularly or took fish oil supplements to men who didn't eat fish or take supplements. In fact, the researchers provided no information regarding intake of fish or fish oil supplements by the men in the study group.
Instead, the team looked at blood levels of omega-3s among men who were enrolled in the Selenium and Vitamin E Cancer Prevention Trial (SELECT), a large National Cancer Institute trial aimed at determining whether either of those supplements alone or in combination lowered the risk of prostate cancer. More than 35,000 men enrolled in SELECT starting in 2001. The authors of this recent study based their conclusions on the analysis of a single blood sample from each of 834 men in the study diagnosed with prostate cancer through 2007 and from a corresponding group of 1,393 healthy men who participated in the SELECT study and were matched by age and race to the men who developed the disease. The blood samples were taken when the men entered SELECT. Later, the researchers added in 75 men who were diagnosed with high-grade prostate cancer in the 8th and 9th year of SELECT.
The fats the research team focused on were plasma phospholipid fatty acids, which tell you that an individual recently consumed fish or fish oil but don't really give you an accurate indication of the long term use of fish oil supplements or a diet that includes regular servings of fish. Blood levels of these fatty acids will rise and stay high for four to 12 hours after a single dose of fish oil or a meal containing fish. Unless you eat more fish or take another supplement, blood levels of omega-3s will wash out in about 48 hours.
The study found that the mean blood level of plasma phospholipid fatty acids were 4.66 percent in the men with prostate cancer and 4.48 percent in the healthy controls, a difference of not quite 0.2 percent. That's a very small difference on which to base the suggestion, as these researchers did, that omega-3s "are involved in prostate tumorigenesis" and that those who recommend that men increase consumption of omega-3s "should consider its potential risks."
Bottom line: this appears to be an unfortunate combination of questionable science, unwarranted conclusions, and dreadful media coverage. The well documented evidence for myriad benefits of high dietary intake of omega-3 fatty acids on both physical and mental health is very strong.
Andrew Weil, M.D.