Can Prostate Cancer Treatment Cause Dementia?
I understand that androgen deprivation treatment for prostate cancer can lead to dementia. What are men supposed to do if this is the treatment recommended or if they're already being treated?
Andrew Weil, M.D. | February 13, 2017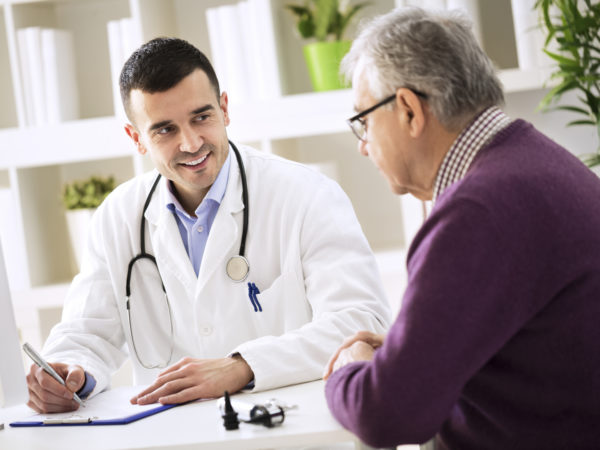 A study from the University of Pennsylvania published in October 2016 did find that androgen deprivation therapy (ADT) for prostate cancer is associated with an increased risk of dementia. The study looked at 9,272 prostate cancer patients who received ADT between 1994 and 2013. The treatment blocks production of testosterone, the male sex hormone that stimulates the growth of prostate cancer cells.
Results showed that 7.9 percent of the men on ADT developed dementia within five years of treatment. That is double the rate – 3.5 percent – in prostate cancer patients not treated with ADT. The highest risk occurred among men on ADT for a year or more. The investigators also reported that in men over 70 on ADT, the chance of developing dementia within five years was 13.7 percent compared to 6.6 percent in prostate cancer patients of the same age who didn't have this treatment. For men under 70 treated with ADT, the risk was 2.3 percent compared to just one percent for those who weren't so treated.
The new findings are observational and only show an association between ADT and a later diagnosis of dementia. They don't prove that ADT was responsible. However, a study from the same team and researchers at Stanford University published on December 7, 2015 in the Journal of Clinical Oncology found that prostate cancer patients treated with ADT were twice as likely to be diagnosed with Alzheimer's disease later in life than other men. Here, too, the longer men were treated with ADT, the higher their risk.
Both of these studies relied on analysis of electronic medical records for information on the patients, their treatment and the later diagnosis of dementia or Alzheimer's. The researchers controlled for known risk factors for dementia including smoking, diabetes, and cardiovascular disease.
Low testosterone levels have been associated with obesity, diabetes, high blood pressure and heart disease, all of which are risk factors for dementia. Research has also shown that men with Alzheimer's tend to have lower levels of testosterone compared to unaffected men of the same age. And some evidence suggests that testosterone has a protective effect on brain cells, which could explain why ADT might increase risk for dementia and Alzheimer's disease.
The researchers do not suggest that the 500,000 men on ADT in the U.S. stop treatment because of the new findings. More studies are needed to clarify the association between ADT and dementia.
Andrew Weil, M.D.
Source:
Kevin T. Nead et al, "Association Between Androgen Deprivation Therapy and Risk of Dementia." JAMA Oncology, October 13, 2016, doi:10.1001/jamaoncol.2016.366