Can Brain Exercise Really Keep You Sharp?
Do brain games really work to ward off Alzheimer's disease and dementia? Which ones work best and how do we know for sure that this really helps?
– November 1, 2013
It's true. Using your head as you get older definitely can help keep you mentally sharp. The latest study of this cause and effect, from Rush University Medical Center in Chicago, showed that higher levels of cognitive activity throughout life are associated with a slower rate of age-related cognitive decline. The study included 294 adults with an average age of 80 at the start. The participants described their current and past involvement with mentally stimulating activities, which included reading, writing, visiting museums, playing bridge and other challenging card games, and doing puzzles. The seniors were given annual cognitive function tests from the time they entered the study until they died, after which brain autopsies were performed.
All told, the data showed that the higher the level of cognitive activity performed early (and later) in life, the slower the rate of age-related cognitive decline.
Mental exercise can even help those already on the road to Alzheimer's disease. The "cognitive reserve hypothesis" holds that individuals with more ability to think, learn and remember can actually delay Alzheimer's symptoms, even while beta-amyloid plaques are accumulating in the brain.
This hypothesis was tested by researchers at Washington University School of Medicine in St. Louis in a study that included 198 people, mean age 67, carried out between 2003 and 2008. The research team compared 161 normally functioning men and women with 37 patients whose behavioral and medical history led to a diagnosis of Alzheimer's. All the study participants had brain imaging scans that used a marker called carbon 11-labeled Pittsburgh Compound B ([11C]PiB), which binds to beta-amyloid plaques and shows them on positron emission tomography (PET) scans. The greater the uptake of the PiB, the greater the plaque buildup in the brain and the more likely an individual was to be diagnosed with Alzheimer's. Another test the researchers used was "animal naming" – you have one minute to name as many animals as you can; naming fewer than 15 may suggest Alzheimer's.
The researchers also looked at the number of years of education completed by all the participants. Autopsies have shown that people who stay in school longer may be more resistant to Alzheimer's symptoms even when degenerative changes are taking place in the brain. The researchers found no symptoms of dementia in people who had no plaques in their brains, but when plaques were present, the severity of symptoms was inversely related to how much education the individual had completed. This study was published in November, 2008, in the Archives of Neurology.
A review of 15 clinical trials was published in 2012 and included information on a total of 718 participants. It reported that cognitive stimulation apparently can improve memory and thinking among people with mild to moderate dementia. The analysis included data from studies of individuals with mild to moderate dementia and showed that cognitive stimulation in the form of word games, puzzles, music, and activities such as baking or indoor gardening had a beneficial effect on quality of life.
Andrew Weil, M.D.
Advertisement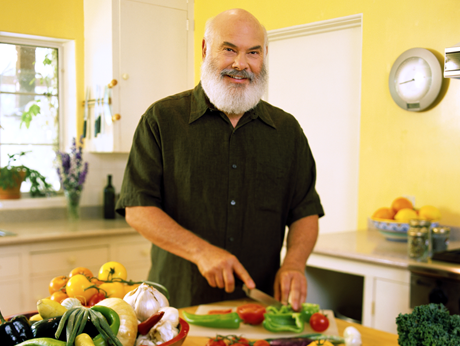 Related Weil Products
Everything you need to get started eating a healthful, satisfying diet is here – including eating and shopping guides, over 300 recipes, and an exclusive version of Dr. Weil's Anti-Inflammatory Food Pyramid! Start your 14-day free trial now – and start eating anti-inflammatory today!
Get Started