Can Statins Prevent Alzheimer's?
Is it true that statin drugs to lower cholesterol also can prevent Alzheimer's disease? Should we all be taking them?
Andrew Weil, M.D. | March 27, 2017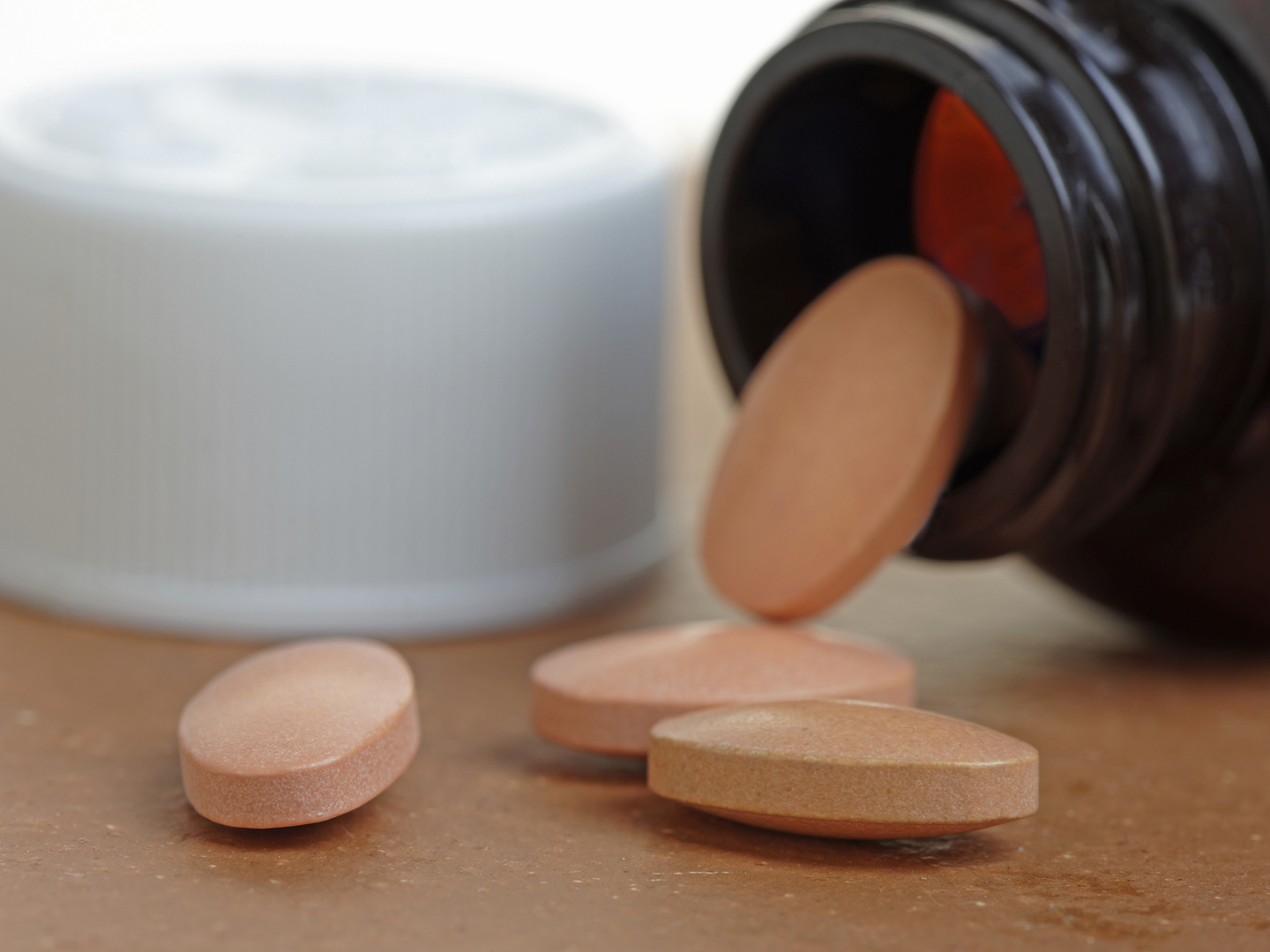 An investigation from the University of Southern California found that some people who regularly took statin drugs to lower their cholesterol had a reduced risk of Alzheimer's disease (AD). Researchers reviewed Medicare data on 399,979 men and women age 65 and older who took a statin for two years between 2006 and 2008. They then checked the participants' medical records between 2009 and 2013 to see how many developed AD. They found that among women who took statins as directed between 2006 and 2008 the Alzheimer's risk dropped by 15 percent compared to other women who hadn't filled their statin prescriptions regularly between 2006 and 2008. The risk dropped by 12 percent for men in the study, with the exception of black men, probably because there weren't enough of them included to show a statistically significant difference in risk. The reduction also differed depending on the particular statin a participant took. All of the people followed were in similar health, and none had been diagnosed with AD when the study began.
Bear in mind that the reductions in risk seen in this study were "relative" to the normal risk of developing Alzheimer's. For example, if the normal risk were one in 1,000, a 15 percent reduction means that risk would drop to 0.85 per 1,000, a very small change. The study revealed only a link between reduced risk and taking a statin regularly but didn't prove that the statins were responsible for the reductions. And there is no evidence that these drugs can affect Alzheimer's disease once it develops.
The rationale for looking at the possible effect of statins on AD risk comes from earlier research showing an association between high cholesterol levels and development of AD as well as observations that people taking statins appeared to have a lower risk.
The greatest decline in Alzheimer's incidence – 29 percent – occurred among Hispanic men. The risk dropped by 12 percent among Hispanic women in the study.
The statins included simvastatin (Zocor), atorvastatin (Lipitor), pravastatin (Pravachol), and rosuvastatin (Crestor). All are commonly prescribed. The researchers reported that Zocor was associated with a reduced Alzheimer's risk among black, white, and Hispanic women and both white and Hispanic men. Lipitor was linked to a risk reduction among black, white and Hispanic women as well as Hispanic men, while Pravachol and Crestor were associated with a reduced risk only in white women.
The fact that Zocor and Lipitor were most associated with reduced risk suggests that their ability to cross the blood-brain barrier may have played a role.
No one is suggesting on the basis of this study's findings that people should start taking statins to help lower their Alzheimer's risk. While these drugs may be useful to lower cholesterol, they can have unpleasant side effects, including muscle aches, weakness and pain. Reportedly, these symptoms are the main reason why 25 to 30 percent of people prescribed statins quit taking them within a year.
Here's where you can find my recommendations for reducing your risk of Alzheimer's disease.
Andrew Weil, M.D.
Source:
Julie M. Zissimopoulos et al, "Sex and Race Differences in the Association Between Statin Use and the Incidence of Alzheimer Disease." JAMA Neurology, December 12, 2016; DOI: 10.1001/jamaneurol.2016.3783