A Diet For Dry Eyes?
I have dry eyes. Can certain foods help?
Andrew Weil, M.D. | February 14, 2022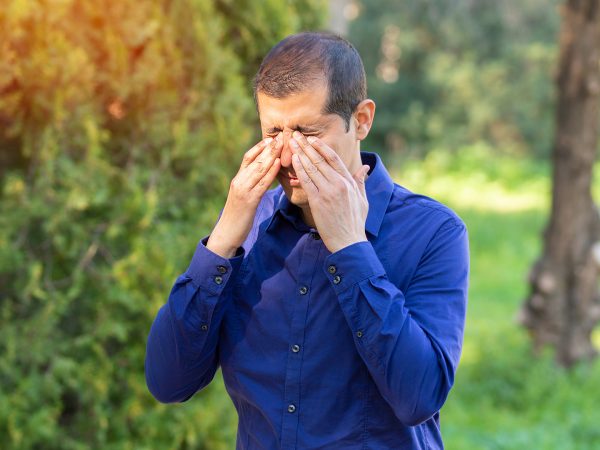 They might. Dry eye is a common problem that can result in sensations of burning, stinging, or scratchiness; blurry vision; and redness in or around the eyes. It occurs when you either don't produce enough tears or when your tears don't function properly. You're more likely to develop dry eye if you're age 50 or older. Women are also at higher risk for dry eyes, partly because of the hormonal shifts that occur during pregnancy and menopause.
A number of other factors can increase the likelihood of dry eyes, including having laser eye surgery or wearing contact lenses; spending time in smoky, windy, or dry environments; staring at screens for long periods of time; having Sjögren's syndrome or another autoimmune condition; and taking certain drugs, such as cold and allergy remedies, antidepressants, and high blood pressure medications. Chronic inflammation also appears to be a root cause of dry eye.
You can help ease dry eyes by avoiding dry air (including air conditioning), using a humidifier in your home, getting enough sleep, and limiting your screen time. Wearing sunglasses when outdoors may also help. Over-the-counter eye drops called artificial tears can help lubricate mild dry eyes. If the problem is more severe, doctors may recommend prescription drops to help your eyes produce more tears. They may also suggest punctal plugs, tiny plugs that are inserted into the tear ducts to help keep tears in your eyes.
Your instinct that diet may help address dry eyes is a good one. My top recommendation is to increase your consumption of omega-3 fatty acids. Found in oily, cold-water fish like salmon and sardines, as well as in freshly ground flax, chia, and walnuts, these essential fats play an important role in helping quell inflammation — and eye inflammation in particular. Try to get at least two servings of omega-3-rich foods a week, and consider taking an omega-3 supplement that contains both eicosapentaenoic acid (EPA) and docosahexaenoic acid (DHA).
Other nutrients may also help. These include vitamins A, C, D, and E. The anti-inflammatory diet I recommend to everyone should contain plenty of these vitamins to help counter dry eyes. Drinking plenty of water every day may also help eyes stay hydrated.
Andrew Weil, M.D.
Source:
Hornick L, et al. March 2021, A Dietary Approach to Dry Eye Disease Management,
Modern Optometry. https://modernod.com/articles/2021-mar/a-dietary-approach-to-dry-eye-disease-management