Is Dreaming Healthy?
Is it true that lack of dreaming can lead to health problems? What's the connection?
Andrew Weil, M.D. | March 30, 2018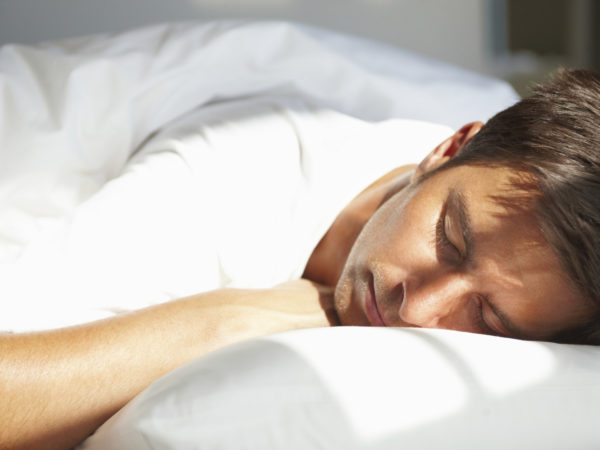 In a review published in August 2017, Rubin Naiman, Ph.D., a sleep and dream specialist here at the University of Arizona Center for Integrative Medicine, maintains that a silent epidemic of dream loss underlies many of the health concerns attributed to poor sleep. This problem is related to rapid eye movement (REM) sleep, the interval of sleep during which we dream. While in this phase, our eyes dart back and forth, other muscle contractions are inhibited, and the rest of the body becomes immobile and relaxed. In addition to being associated with dreams, REM sleep appears to be restorative for both the brain and body as a whole. It also supports optimal daytime performance, both mental and physical.
In his review, Dr. Naiman focuses on the factors that can suppress REM sleep and dreaming. These include alcohol and marijuana – both can put you to sleep, but you're likely to jolt awake hours later, missing out on REM sleep. He explains that while a glass of wine with dinner early in the evening is unlikely to disturb REM/dreaming, a single drink taken as a nightcap might. Most prescription and over-the-counter sleep medications have similar effects, as do antidepressants and medications for cardiovascular disease, Parkinson's disease, and pain.
In addition, certain sleep disorders can cut short REM sleep and cause dream loss. These include insomnia, sleep apnea and "insufficient sleep syndrome" (not getting enough sleep because you don't have time for it). Also at fault: excessive light at night and routinely being awakened by a ringing alarm clock.
Being deprived of REM sleep can lead to weight gain, trouble concentrating, irritability, anxiety, tension, delusions and hallucinations, Dr. Naiman notes. He associates obesity, cardiovascular disease and memory loss to a lack of REM dreaming and reports that recent animal and human studies add increased inflammatory responses to the list. Other research has revealed links between dream deprivation and increased sensitivity to pain, an increased risk of child and adolescent obesity and memory problems, dementia and Alzheimer's disease in adults.
The solutions, Dr. Naiman suggests, include managing substance abuse, getting enough sleep, decreasing exposure to nighttime light and reducing reliance on alarm clocks. He recommends melatonin for optimizing sleep and dreams and specifies using a 0.3 to 1.0 mg time-release formulation.
Andrew Weil, M.D.
More information about the: University of Arizona Center for Integrative Medicine
Source:
Rubin Naiman. "Dreamless: the silent epidemic of REM sleep loss." Annals of the New York Academy of Sciences, August 15, 2017; DOI: 10.1111/nyas.13447