Hooked On Sleeping Pills?
I started to take over-the-counter sleeping pills a few years ago, and I also have some prescription sleep aids I take less often. I want to quit both, but when I don't take anything, I don't sleep. What can I do?
Andrew Weil, M.D. | May 9, 2017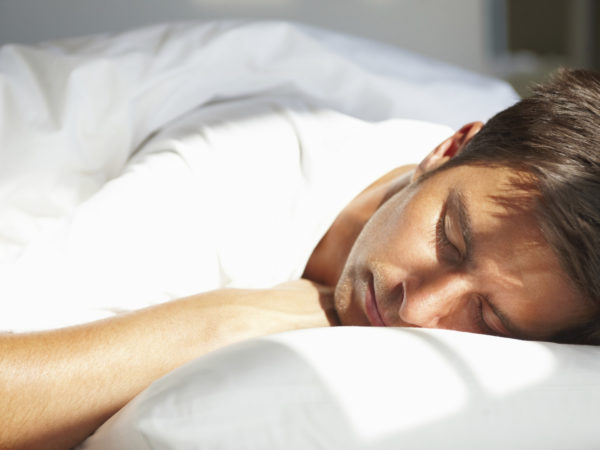 You're not alone. It is estimated that 10 to 25 percent of Americans use prescription sleep aids, spending about $4.5 billion per year on them, and almost that many people take over-the-counter sleeping pills. These drugs do not reproduce natural sleep, can cause serious side effects, and as you have found, dependence. They all decrease Rapid-Eye-Movement (REM) sleep, the phase in which we dream that is necessary for optimum mental and physical health.
The overuse of sleeping pills is a subject I address in my new book Mind Over Meds: Know when Drugs are Necessary, When Alternatives are Better—and When to Let Your Body Heal on Its Own. I asked Rubin Naiman, Ph.D., a psychologist, sleep and dream specialist, and clinical assistant professor of medicine at the University of Arizona Center for Integrative Medicine to provide information to help me write the chapter on sleep aids.
Dr. Naiman believes that long term use of benzodiazepines, sedating medications that reduce anxiety, relax muscles and promote sleep, as well as drugs like Ambien, Sonata and Lunesta and over-the-counter sleeping pills commonly results in tolerance, the need to increase the dose over time. Worse, benzodiazepines are potentially addictive, and often require what Dr. Naiman terms an "extremely challenging" withdrawal process.
I advise against stopping any sleep medication abruptly; it is much safer to taper the dose down gradually and under medical supervision. Depending on the type of drug, the dosage and the length of use, withdrawal can range from a minor bump in the road to a protracted ordeal lasting weeks or months and marked by symptoms that wax and wane, including rebound insomnia, anxiety, depression and cognitive challenges. Regular use of all these drugs has been linked to depression, dementia, and Alzheimer's disease, all conditions associated with impaired REM sleep, which also plays a critical role in learning, memory formation, and mood regulation.
Primary care doctors generally do not have the training or time to effectively address insomnia. As a result, they are more likely to prescribe sleep aids or refer patients for unnecessary overnight sleep studies. I recommend consulting behavioral sleep medicine specialists for help in getting off these drugs and for integrative approaches to dealing with insomnia. Mindfulness-based stress reduction (MBSR) in particular, can be very useful in improving sleep as well as making it easier to taper off sleeping pills. I also recommend using natural remedies like valerian and melatonin.
Bottom line: except for short-term use to address situational insomnia (traveling across time zones, a death in the family), sleeping pills can do you more harm than good.
Andrew Weil, M.D.
Read an excerpt from Mind Over Meds – "Too Many Meds: The Problem And The Solution"