Valerian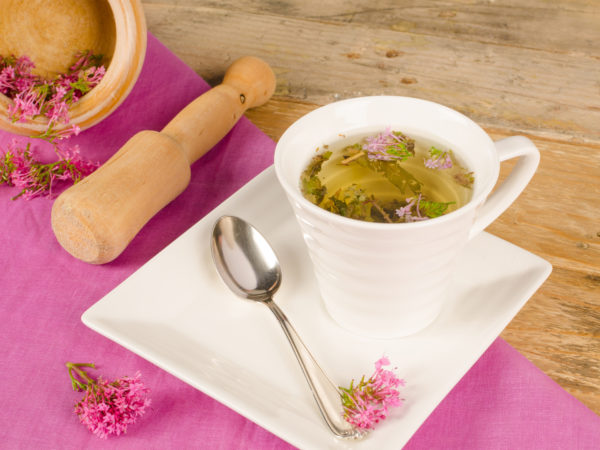 Valerian (Valeriana officinalis)
Valerian is a perennial flowering plant long used for sleep disorders, including insomnia. Valerian is sometimes combined with other herbs, including lemon balm and hops which can also help facilitate sleepiness.
Used for:
Insomnia (it's a safe sleeping aid); anxiety, nervous disorders, migraine, stomach upset and more.
Available in:
Tincture, extract, tablets
Herb / drug interactions:
Valerian root may interact with alcohol, some antihistamines, muscle relaxants, psychotropic drugs and narcotics. When taking any of these drugs, you should use valerian only under the supervision of a health-care provider. May increase sedative effects of anesthesia and should be discontinued at least a week prior to having surgery.
Other safety concerns:
Valerian root is relatively safe and no significant side effects are known, but try not to use it on a regular basis, or you may become psychologically dependent upon it. People with impaired kidney or liver functions should not take valerian except under a physician's supervision. It should not be used with kava. Use on a short-term basis only.
When buying:
Look for valerian products standardized to 1% valerenic acid.
Dosage:
Adult valerian root dosage: Use 1 teaspoon of the tincture in a quarter cup of water, or 1 or 2 tablets, at bedtime.
Child dosage:
One dropperful at bedtime in a quarter cup of water.