Are Optimists Healthier?
I understand that optimistic women live longer than pessimistic ones. True? What about men?
Andrew Weil, M.D. | April 4, 2017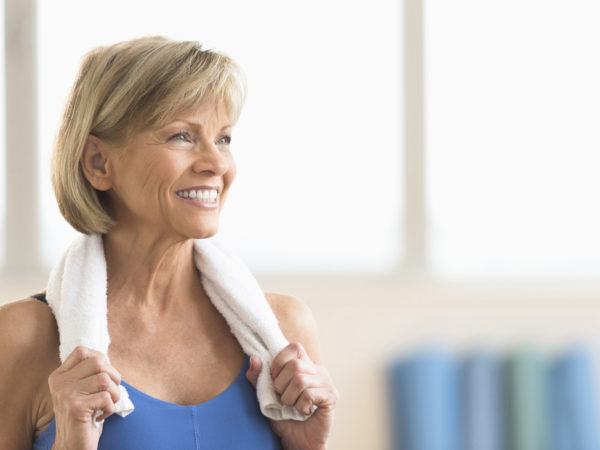 The latest news on the effect of optimism on health comes from a study showing that over a period of 8 years, women who were more optimistic had a lower risk of dying from cancer, heart and respiratory disease, stroke, and infection compared to their less optimistic peers.
The study, from the Harvard T.H. Chan School of Public Health, looked at data from 70,021 women enrolled in the long-running Nurses' Health Study. Researchers assessed the women's optimism based on how strongly they agreed or disagreed with 6 statements, such as, "In uncertain times, I usually expect the best." They also looked at the women's race and considered health factors, including high blood pressure, diet, and physical activity.
All told, the study found that the most optimistic women had a risk of dying from the diseases listed above that was nearly 30 percent lower than that of the least optimistic women. Specifically, results showed that the most optimistic women had a 16 percent lower risk of dying from cancer; a 38 percent lower risk of dying from heart disease; a 39 percent lower risk of dying from stroke; a 38 percent lower risk of dying from respiratory disease; and 52 percent lower risk of dying from infection.
Optimism had previously been associated with a reduced risk of death from cardiovascular disease. The new study is the first to find a link between optimism and a lower risk of cancer and other major diseases. It does not prove that optimism directly causes the lower risks seen; instead it shows an association between the two.
Previous studies have also linked pessimism to a higher risk of dying before age 65, while positive emotions – such as optimism – have been associated with lowered production of the stress hormone cortisol, better immune function, and reduced risk of chronic disease. A study published in 2001 found that among 1,306 men participating, the optimists had less than half the risk of heart disease as the pessimists. In addition, research has shown that after coronary artery bypass graft surgery, patients with a positive outlook recover faster and are less likely to be re-hospitalized for postsurgical complications or other heart problems. Men with less education tend to be more likely to be pessimistic, suggesting that factors such as poverty, unemployment or work stress may contribute to pessimism and to the risk of heart disease.
In a press release that accompanied publication of the new Harvard study, co-lead-author Eric Kim noted that the findings suggest, "We should make efforts to boost optimism, which has been shown to be associated with healthier behaviors and healthier ways of coping with life challenges."
Turning pessimists into optimists is definitely possible, because we know that optimism is at least partially learned. The classic book on the subject, Learned Optimism: How to Change Your Mind & Your Life by famed psychologist Martin Seligman, Ph.D. is widely available.
Here's what else I recommend for pessimists:
Take care of yourself by eating a healthy diet, exercising regularly, and getting adequate sleep.
Express your emotional reactions honestly so that you can effectively deal with what's bothering you.
Confide in someone: your mate, a good friend, or a trusted relative.
Make a resolution to view the cup as half full instead of half empty and practice doing so.
Andrew Weil, M.D.
Source:
Eric Kim et al, "Optimism and Cause-Specific Mortality: A Prospective Cohort Study." American Journal of Epidemiology, December 7, 2016, doi: 10.1093/aje/kww182