Non-Threatening Chest Pain?
I've recently developed costochondritis. The pain isn't getting better. What can I do?
Andrew Weil, M.D. | November 28, 2020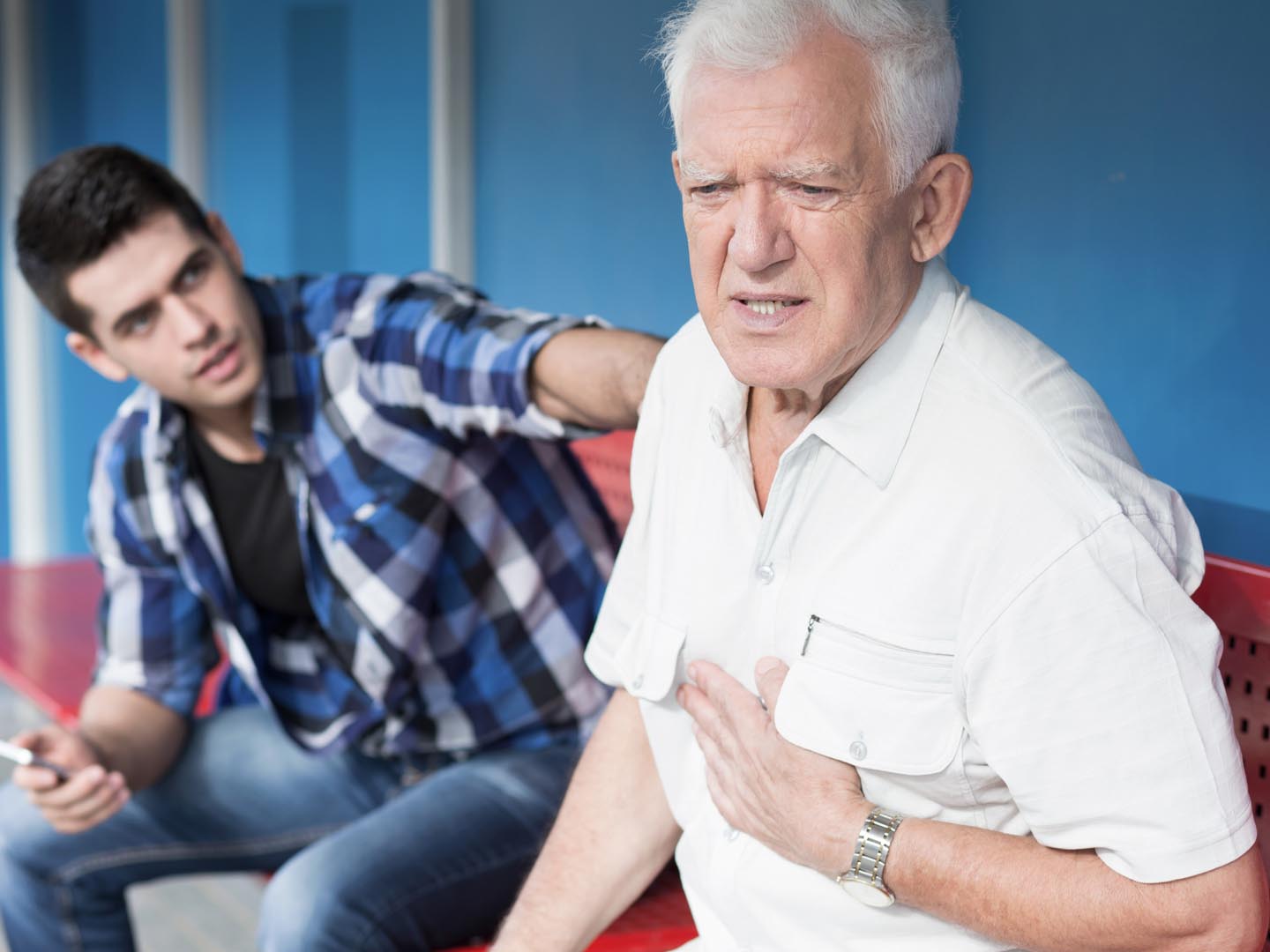 Costochondritis causes chest pain that occasionally can be so severe that it might be mistaken for a heart attack (which then has to be ruled out with an electrocardiogram and blood tests). Fortunately, this condition is relatively harmless. It stems from an inflammation of the cartilage that connects a rib to the breastbone (sternum). The pain tends to worsen when you take a deep breath, cough, change position, or raise an arm over your head. Costochondritis usually has no apparent cause. although in some cases it can result from an injury such as a blow to the chest or physical strain due to heavy lifting, strenuous exercise and, less commonly, after severe coughing. Other joint ailments such as osteoarthritis, rheumatoid arthritis, ankylosing spondylitis or a rib joint infection also may trigger the pain. Costochondritis occurs most often in women and in people older than 40.
Costochondritis usually doesn't last long, but while it does, you will likely need pain relief. Conventional medicine treats this condition with nonsteroidal anti-inflammatory drugs such as ibuprofen. You can try applying hot compresses or a heating pad over the painful area. If heat doesn't work, try ice.
If these approaches don't help, a steroid injection or local anesthetic may be recommended. If infection is present, costochondritis is treated initially with intravenous antibiotics, followed by oral antibiotics.  Rarely, surgery may be recommended to remove the inflamed cartilage.
Other remedies to try are acupuncture and topical applications of DMSO (dimethyl sulfoxide), a chemical made from wood pulp that penetrates the skin and promotes healing of pockets of inflammation. (get it online as a 70-percent solution or gel and apply it three times a day for three days; after that, discontinue if it doesn't help; if it does, cut down to twice a day for three more days then once a day for a final three days.) You also could try natural anti-inflammatory agents such as turmeric (follow directions on the product, available in health food stores) or boswellin, an extract of the herb Boswellia (follow directions on the product). Both are effective but have to be used regularly for four to six weeks to produce full benefits.
Andrew Weil, M.D.
Source:
Jessica A. Schumann, Tanuj Sood and John J. Parente, "Costochondritis," StatPearls Publishing, July 10, 2020