Sex After Heart Attack?
I've been told that having sex soon after a heart attack is healthy. True?
Andrew Weil, M.D. | November 5, 2020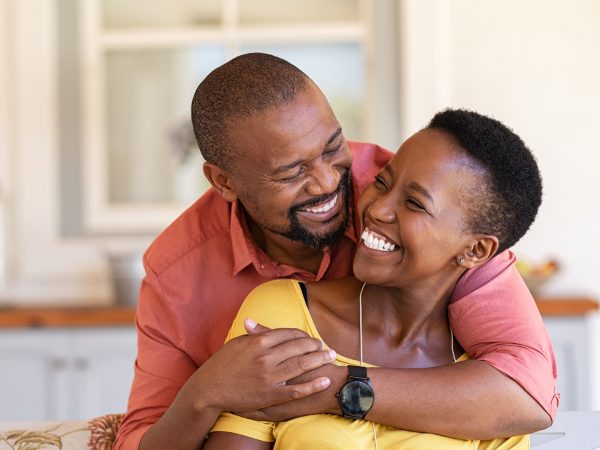 True. Not only is resuming sexual activity after a heart attack considered healthy, recent research associates it with improved survival. The latest on this topic comes from an Israeli study published in September 2020. Researcher Yariv Gerber, a professor at Tel Aviv University, noted that resuming sexual activity soon after a heart attack "may be a part of one's self-perception as a healthy, functioning, young and energetic person. This may lead to a healthier lifestyle generally."
He conceded that sexual activity increases heart rate and blood pressure, as do other types of physical exertion, and sometimes can precipitate a heart attack. "For this and other reasons, some patients (including younger ones) hesitate to resume sexual activity for long periods after a heart attack," he said. But he made the point that regular physical activity reduces the long-term risk of heart problems and noted that while sexual activity sometimes can trigger cardiac events, the risk is lower among people who exercise regularly.
For the study, researchers looked at information from 495 sexually active patients age 65 and younger who had a first heart attack in 1992 to 1993. Their average age was 53, and 90 percent were men. Of these patents 47 percent either abstained from sexual activity after their heart attack or had sex less often than they did earlier in their lives. The other 53 percent reported maintaining or increasing the usual frequency of their sexual activity after their heart attack.
Over the next 22 years, 43 percent of the patients died. When researchers compared the risk of death between the two groups, they first looked at other predictive factors, such as socioeconomic status, depression, physical activity, obesity, self-rated health status, and the severity of the heart attack.
Results showed that resuming or increasing one's prior frequency of sexual activity within the first six months after a heart attack was associated with a 35 percent lower risk of death compared with abstaining from sex or reducing its frequency.
While the researchers didn't investigate or determine the ideal frequency of sexual activity, Dr. Gerber said that even less than once a week was linked to better long-term survival than having no sex at all. He added that becoming sexually active again shortly after a heart attack may be a marker for a better recovery and suggested that improved physical fitness, stronger spouse relations, and a mental ability to 'bounce back' from the initial shock of the event within a few months might account for the survival benefits seen.
Andrew Weil, M.D.
Source:
Yariv Gerber et al, "Resumption of sexual activity after acute myocardial infarction and long-term survival," European Journal of Preventive Cardiology, September 22, 2020, https://doi.org/10.1093/eurjpc/zwaa011