Bad Diet For Atrial Fibrillation?
Can you tell me whether a low carbohydrate diet increases the risk of atrial fibrillation? If so, I would like to know what the connection is.
Andrew Weil, M.D. | May 21, 2019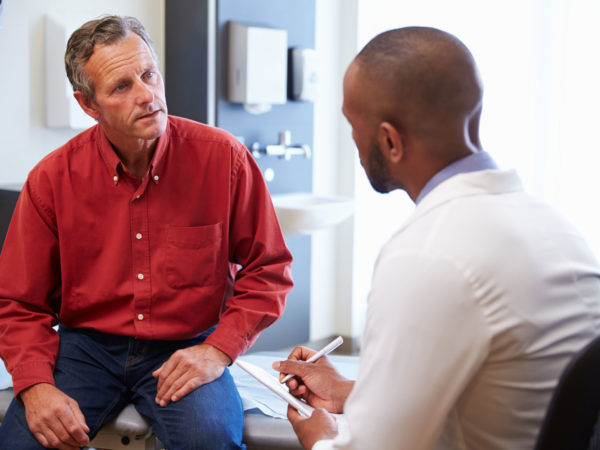 Atrial fibrillation (AFib) is a potentially serious abnormal heart rhythm that affects an estimated 2.7 million Americans. This disorder occurs when the two upper chambers of the heart (the atria) beat rapidly and irregularly, falling out of sync with the two lower chambers. As a result, the heart no longer pumps blood efficiently, causing weakness, lightheadedness, and shortness of breath. These episodes can be occasional and harmless – if so, no treatment is required. However, they can also be chronic and life-threatening. In that case, medication is needed to restore normal heart rhythm and help prevent formation of blood clots. Clots that develop in the atria can detach and travel to the brain, blocking a small artery there and causing a stroke. The risk of stroke is five times greater among people with AFib than it is among those without this condition.
A new report from China has linked the risk of developing atrial fibrillation with low carbohydrate diets. The investigators came to this conclusion after analyzing the health records of nearly 14,000 people in the United States who were enrolled in the long-running Atherosclerosis Risk in Communities (ARIC) study overseen by the National Institutes of Health. None of these ARIC participants had AFib when they joined the study, but over 22 years of follow-up, nearly 1,900 were diagnosed with it. All reported on their daily intake of 66 different food items via a questionnaire that the researchers used to estimate intake of carbohydrates and the proportion of daily calories.
The upshot is that participants whose intakes of carbs were lowest (less than 44.8 percent of daily calories) were 18 percent more likely to develop AFib than those whose carb consumption ranged from 44.8 to 52.4 percent of daily calories, and 16 percent more likely to develop AFib than participants whose carb intake equaled more than 52.4 percent of daily calories.
Lead researcher, Xiaodong Zhuang, M.D., Ph.D., said the results show that low carb diets are associated with an increased risk of AFib "regardless of the type of protein or fat used to replace the carbohydrates." He suggested that those following these eating plans tend to consume fewer vegetables, fruits and grains – foods known to reduce inflammation. Another possibility is that eating more fats and protein instead of carbs may increase oxidative stress, which has been linked with AFib.
Dr. Zhuang, who presented the study results at the 68th Annual American College of Cardiology Scientific Session in March 2019, said that while the findings show an association between a low carb diet and the risk of AFib, they do not prove cause and effect. That would require a randomized controlled trial in which some participants reduce intake of carbs while others don't. Here's where you can find my recommendations for dealing with AFib.
Andrew Weil, M.D.
Source:
Xiaodong Zhuang et al, "Low-carb diet tied to common heart rhythm disorder: Study suggests using caution when restricting carbohydrates for weight loss." Presentation, American College of Cardiology 68th Annual Scientific Session, March 16, 2019.