Hypnosis For IBS?
Is hypnosis a useful treatment for irritable bowel syndrome (IBS)?
Andrew Weil, M.D. | January 2, 2019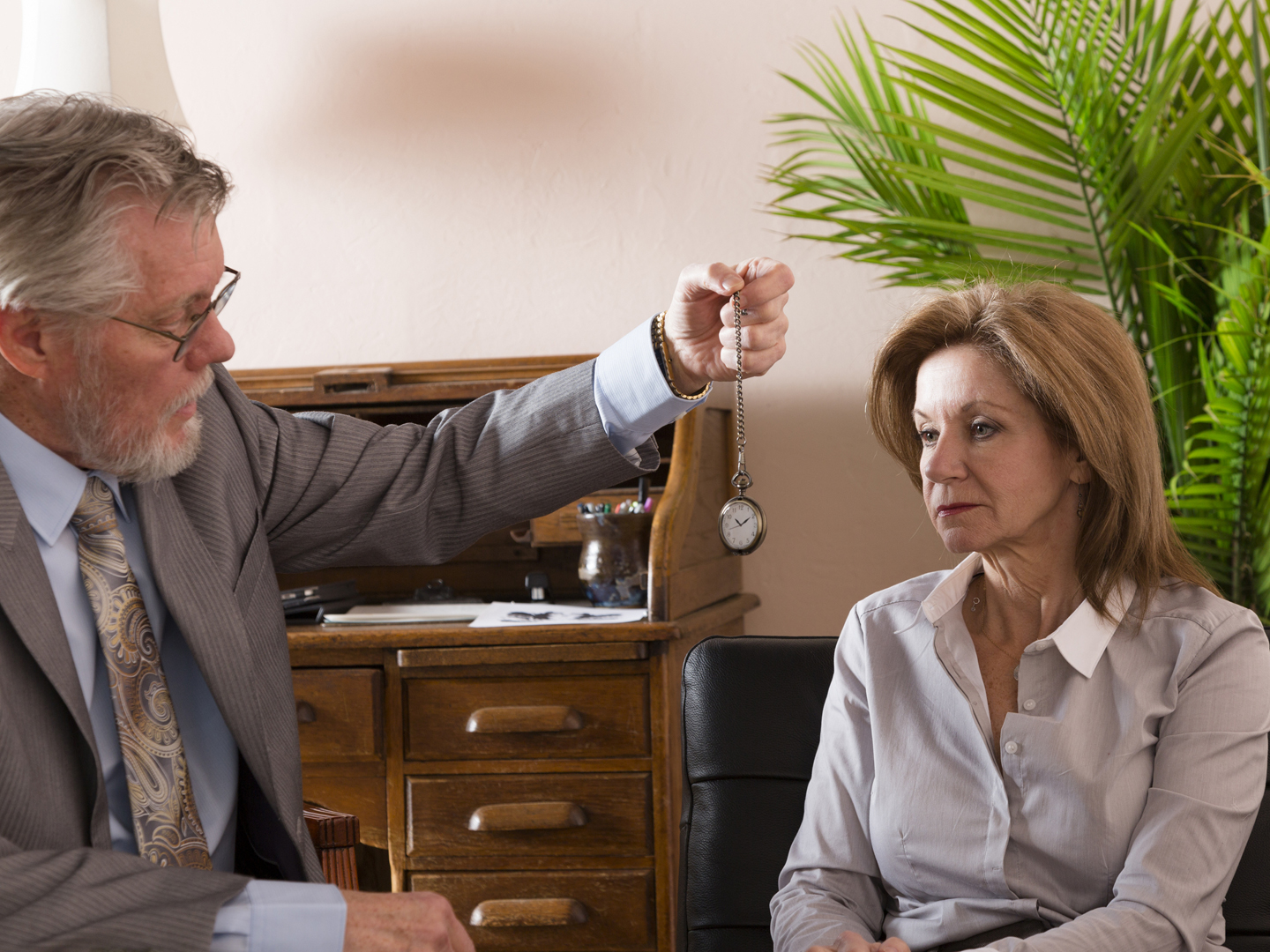 IBS (irritable bowel syndrome) affects 10 to 20 percent of adults at some point in their lives. Symptoms include constipation, diarrhea, gas, bloating, fatigue and headaches that can be worsened by certain foods, stress and irritants. With IBS there is no measurable structural damage to the body. It is a disturbance of the normal functioning of the lower digestive tract, due to faulty nervous system regulation. Symptoms are variable and change over time.
A number of studies suggest that hypnosis can relieve IBS symptoms by helping patients gain control over their digestive system. The latest investigation, from the Netherlands, found that hypnosis appeared to be as effective whether given to a group of patients or via individual sessions, and showed that three months of hypnotherapy could help relieve IBS symptoms for some people for as long as nine months. This was the case for 40 percent of the patients who received individual hypnotherapy in the new study and for 33 percent of those who participated in group hypnotherapy, compared to 17 percent of patients who received education and supportive care rather than hypnotherapy.
Study leader, Carla Fink, Ph.D., of the University Medical Center Utrecht, wrote that if further studies confirm that group hypnotherapy is as effective as individual sessions, more people could be treated at lower cost. The study included 354 IBS patients ranging in age from 18 to 65, referred by physicians at 11 hospitals in the Netherlands.  This was the largest ever randomized trial of hypnotherapy for IBS.
An earlier study from Britain's University of Manchester found that hypnosis helped about 70 percent of the IBS patients treated. However, the researchers in that investigation reported that it seemed to work better for women than for men. All the 250 patients participating had suffered from IBS for more than two years. They each received 12 one-hour hypnotherapy sessions during which they also were taught how the digestive system works and what causes IBS symptoms. The researchers found that hypnotherapy helped relieve a wide spectrum of IBS symptoms, a big improvement over pharmaceutical drugs, which typically affect only a few. The investigators noted, however, that patients should be treated by practitioners trained specifically in administering "gut-directed hypnotherapy."
A study from Sweden published in October 2011 found that 40 percent of 138 IBS patients who received one hour of hypnotherapy a week for 12 weeks demonstrated a satisfactory reduction in symptoms, compared to just 12 per cent in an untreated control group. The positive effects were sustained for a year.
Another Swedish study found that 85 percent of 208 IBS patients who had previously received hypnotherapy felt the benefits of the treatment for up to seven years afterward, and that most continued to use the techniques they learned.
In addition to hypnosis for IBS, you should consider breathing exercises (such as the Relaxing Breath), biofeedback, yoga or meditation to help reduce stress. Cognitive behavioral therapy can also be useful. Acupuncture can relieve bloating, and exercise helps maintain bowel regularity and reduces stress.
Here is more of my information on Irritable Bowel Syndrome (IBS).
Andrew Weil, M.D
Source:
Carla E. Flik et al, "Efficacy of Individual and Group Hypnotherapy in Irritable Bowel Syndrome (IMAGINE): a multicenter randomized control trial," The Lancet Gastroenterology & Hepatology, November 22, 2018, DOI: doi.org/10.1016/S2468-1253(18)30310-8